Leeds United gossip: Harry Redknapp was contacted
Last updated on .From the section Leeds United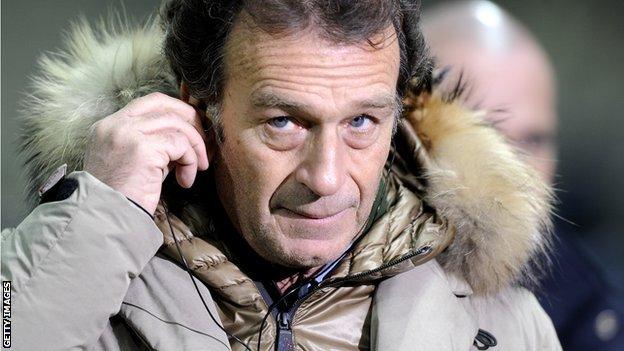 It has been another tumultuous day at Leeds United, with Uwe Rosler sacked and replaced by former Rotherham manager Steve Evans.
The relationship between the Scot and owner Massimo Cellino promises to be interesting, with Evans telling the Yorkshire Evening Post last October that he could never work for an owner like the Italian.
Furthermore, when Evans visited Elland Road with Rotherham on the final day of last term, he arrived wearing a sombrero, shorts and flip-flops, keeping a promise he had made to fans if his side stayed up.
That came just days after he gave a spectacular interview with BBC Radio Sheffield after Rotherham secured their place in the Championship.
"There was a Millwall player who said we've not got bottle," he said. "Well, I've got 12 bottles of pink finest champagne and we'll be drinking them for about a week! Look forward to League One, son, and keep your trap shut!"
Evans was not the only man in contention for the job, according to the London Evening Standard, who claim that Harry Redknapp was also approached.
And Yorkshire and England cricketer Tim Bresnan tweeted: "Anybody want a crack at the Leeds job?"
For more on this and other breaking sports news, visit Sportsday.