Swindon Town: Chairman Lee Power says change was needed
Last updated on .From the section Football
Swindon Town chairman Lee Power has defended the sacking of manager Mark Cooper, saying change was needed.
Cooper lost his job after Saturday's 2-0 defeat Millwall, which was their seventh defeat in 10 league games.
Power, who has taken temporary charge of the team, is talking to several candidates and hopes to name a replacement within two weeks.
"The biggest disappointment is we spent two years building a brand and we have no identity and no structure," he said.
The Robins, without a win since 5 September, are 20th in the League One table and above the relegation zone only on goal difference.
Cooper had been in charge since August 2013, guiding the club to the play-offs last season when they lost 4-0 to Preston in the final.
"Telling him on Saturday was difficult but he will get another job somewhere else, he is a football man," Power told BBC Wiltshire.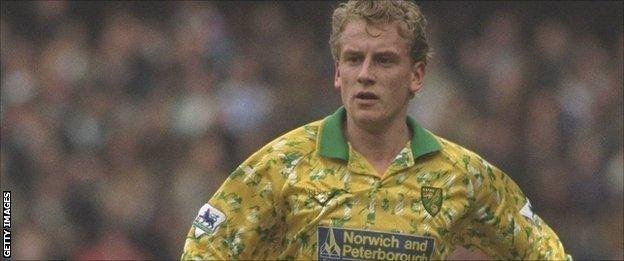 "The specific way we play is the lifeblood of the club and keeping that identity is so important."
Power also defended his decision to take charge of the first-team and confirmed he will help coach Luke Williams pick the team.
"I know people will see the chairman taking over and think 'what is going on down there?', but I played for 12 years in every division there is England and up in Scotland," he said.
"If I wasn't the owner, or the chairman, no-one would say anything. It's an unusual situation as I am the only former player who owns a football club."
Power played down links with names on various shortlists, saying they would be beyond his budget, but hopes the process of finding a new manager will not take too long.
"This isn't my day job, I do not even live in the country," he said. "As soon as the right person comes along and I would like to think that would be in the next two-three games max.
"You see some names of people who have been linked who were earning £40,000 a week and you think they'd be lucky to earn £40 a week at this level. They are not going to drop down and we could not afford them if they did."