James McClean: West Brom winger avoids FA charge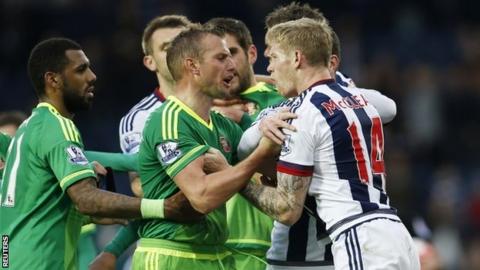 West Brom's James McClean has escaped punishment after his celebrations in front of Sunderland fans following Saturday's 1-0 win started an on-field brawl between both sets of players.
The ex-Black Cats winger punched the air at full-time in front of the away fans and was confronted by Sunderland players with a fight breaking out.
The Football Association has formally warned McClean about his behaviour.
Both clubs have been reminded of their responsibilities.
After the game, Baggies boss Tony Pulis said: "He's not the sharpest tool in the box, and that's not being disrespectful to him. But he's a smashing lad."