Yaya Toure happy at Manchester City - Pellegrini
Last updated on .From the section Football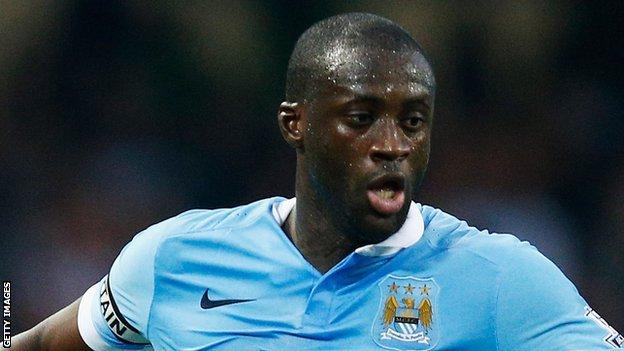 Manchester City's Yaya Toure is proving he is fully committed to the club by the quality of his performances, says manager Manuel Pellegrini.
The Ivorian told French sports magazine L'Equipe on Tuesday he felt he had been unfairly criticised and is not happy.
"I don't have to answer for how happy Yaya is at the club," said Pellegrini.
"The answer is his performances over the last four years. He is a very important player and he demonstrates it every game."
Toure told L'Equipe that winning trophies and earning a lot of money had not made him any happier as he felt sickened by "lots of bitter people who tried to dirty my name".
The 32-year-old midfielder also expressed his disgust at those who have been quick to criticise his performances and admitted to being hurt by what he felt was a lack of recognition.
The Ivory Coast captain, who has won the Premier League twice with City, has scored one goal in 11 appearances this season.
"He may have a few concerns about the criticism but that is different to being unhappy at the club," Pellegrini added.