Yaya Toure, De Bruyne, Pogba & Sagna - Man City gossip
Last updated on .From the section Football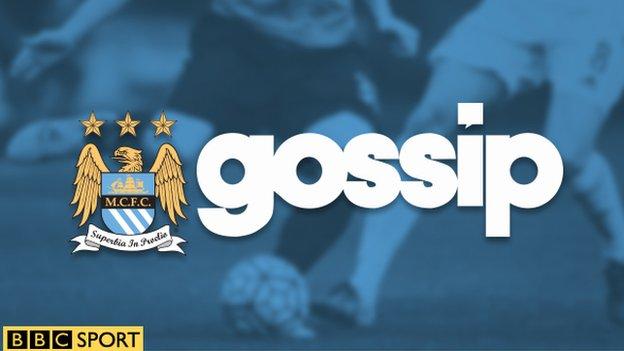 Yaya Toure believes Manchester City are at last ready to make a major impact in the Champions League.
City have so far failed to advance beyond the last 16, but ahead of Wednesday's game with Sevilla, Toure told BT Sport that the squad's attitude cannot be faulted this season.
"I'll be honest it's one of the few times that I have seen the players all commit and focus because they all want something and they all work for something," he said.
City's form has been helped by the arrival of Kevin de Bruyne.
If you spend £50m on a player you expect them to be decent, but Danny Mills believes his former club have got real value for money in the Belgian, telling TalkSport that the midfielder is a "complete player".
You might know that today, October 21 2015, is the day they time travel to in Back to the Future 2.
When the film hit the cinemas in 1989, Man City spending £50m on a player would have seemed unlikely; back then the £700,000 spent on Colin Hendry seemed a big deal.
The film did though get a fair bit right and City have had a bit of fun with it, on their site you can see Bacary Sagna getting behind the wheels of the iconic Delorean.
And what Manchester United wouldn't give for a time travelling car and the chance to sign Paul Pogba to that long-term contract....
However, Juventus have revealed that City were among clubs to make a formal offer for the midfielder this summer. Juve director Giuseppe Marotta told MediaSet the offers were rejected "out of hand".
You can stay across more of today's football gossip in Sportsday.