Bournemouth PA system incident caused by Tottenham fan
Last updated on .From the section Bournemouth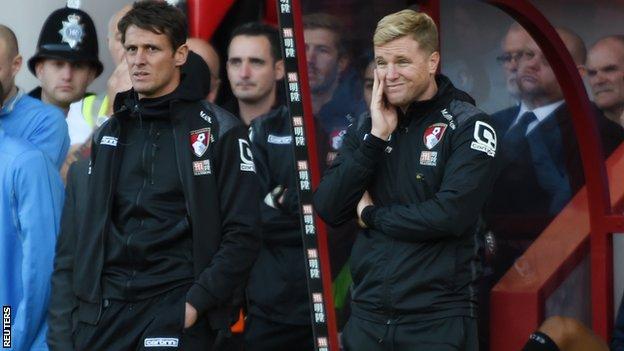 Bournemouth have confirmed a conversation containing swearing which was broadcast over their public address system was caused by a Tottenham fan.
A man was heard to swear before describing Tottenham's Premier League victory as "men against boys".
Supporters website and YouTube channel Spurred On have apologised stating they were responsible for the broadcast.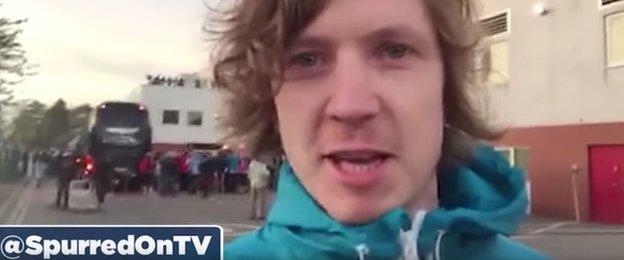 Presenter Barnaby Slater posted a video after the final whistle at Vitality Stadium explaining his transmission had accidentally gone out in the ground due to him using the same radio frequency for his microphone.
"I just want to say it wasn't the club's PA announcer who said those words, it was me," he said. "I'm sorry my voice was broadcast across the whole stadium."
Bournemouth said a full investigation was launched following the incident and "preventative measures will be taken to ensure it can be avoided in the future".