Sheffield Wednesday 'have 10% chance' of beating Arsenal
Last updated on .From the section Football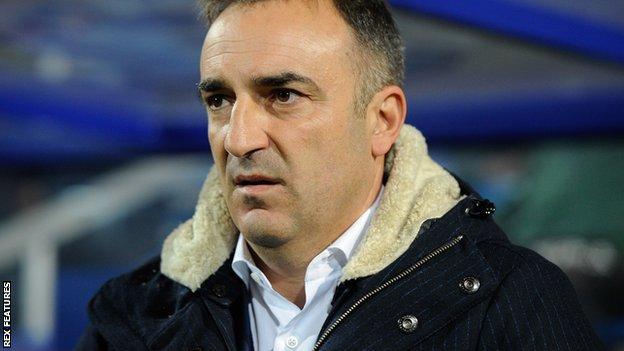 Sheffield Wednesday head coach Carlos Carvalhal has given his Championship side a "10% chance" of beating Arsenal in the League Cup fourth round.
The Owls, who are unbeaten in eight in all competitions, host the Premier League title hopefuls on Tuesday.
Wednesday have not beaten the Gunners since September 1998.
"We will fight for the whole match and we will be competitive. It will be interesting to see how it goes," Carvalhal told BBC Radio Sheffield.
"We have probably a 10% chance of getting through. It is not very much but it is better than zero.
"Zero means you can do nothing, 10% means we will have 10% of the chances and we have to grab them.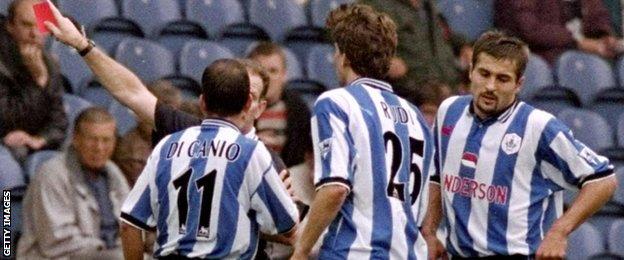 The Owls, who are ninth in the Championship, won 1-0 at Premier League strugglers Newcastle in the third round.
Carvalhal replaced Stuart Gray at Hillsborough in the summer and hopes his side can compete against top-level teams on a regular basis next season.
"It will be a fantastic day and it will make people remember the past and we hope games like this can be normal for us in the future," he added.
"We are playing one of the best teams in the world. I think they have scored 18 goals in their last six games and that includes games against Manchester United and Bayern Munich."
'An orchestra does not have 11 pianos'
Wednesday are unbeaten in all competitions since a 3-1 defeat by Burnley on 12 September.
The Owls' Portuguese boss believes their strong recent form is down to playing well as a team rather than any individual performances.
"Midfielders are the ones who control the game but without a good defence and attackers to support them they can do nothing. Everyone has the same importance," he said.
"In an orchestra they have a saxophone, they have a piano and they have the drums. We have some players who must be the drums.
"You can't have an orchestra that is just 11 people playing piano or all playing the drums."