Eva Carneiro: Ex-Chelsea doctor among FA cases to be examined
Last updated on .From the section Chelsea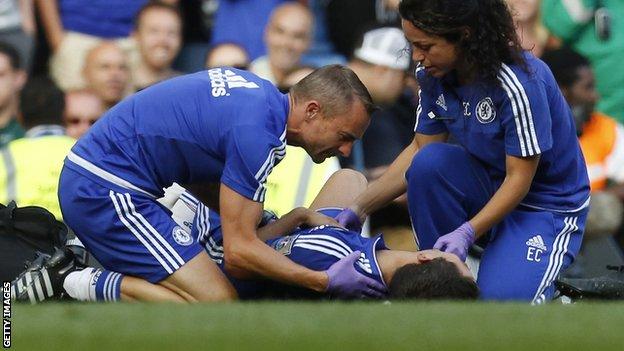 Football Association chiefs are to be questioned over their handling of anti-discrimination cases, including that of ex-Chelsea doctor Eva Carneiro.
Members of the FA's Inclusion Advisory Board (IAB) say they have "deep concerns" about the way Carneiro's case was dealt with by the FA.
Carneiro left Chelsea last month after criticism from manager Jose Mourinho.
The IAB will also seek to clarify the position of FA board member, and IAB chair, Heather Rabbatts.
They are seeking answers from FA chief executive Martin Glenn and head of governance Darren Bailey in a meeting next month.
Rabbatts is set be questioned by the FA after she criticised the disciplinary process surrounding Carneiro, who was dropped from first-team duties after she and head physio Jon Fearn rushed onto the pitch to treat Eden Hazard during a 2-2 draw with Swansea on the opening day of the season.
The FA cleared Mourinho, now subject of two separate ongoing FA investigations, of making discriminatory comments towards Carneiro, who left Chelsea on 22 September.
But the club and the governing body have drawn censure for their handling of the process, with Carneiro claiming she he was "at no stage" asked to testify to the FA investigation.
The FA said Carneiro was invited to contribute to the process, but Rabbatts' subsequent response led to two FA councillors complaining about her behaviour.
Independent members of the IAB, including former players Graeme Le Saux and Paul Elliott, have written a joint letter to FA chairman Greg Dyke and all FA councillors backing Rabbatts and expressing "deep concerns about a number of recent anti-discrimination cases".
'Unwavering support' for Rabbatts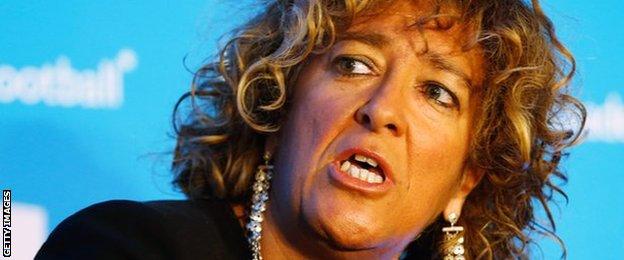 The letter states that while the IAB wait to speak with Glenn and Bailey, they will give their "unwavering support" for Rabbatts and "seek reassurance she still has the full support of the FA board".
It is understood two FA members of the 121-strong FA council - 82-year-old life vice-president Ron Barston and 70-year-old law lecturer Richard Tur, the chairman of the Oxford University FA - began the investigation into Rabbatts.
If any wrongdoing is found Rabbatts could be removed from the FA board, though any such move would have to be confirmed by her fellow directors.
The letter added that Rabbatts' mandate is to champion equality and diversity in football and they questioned whether she has "any charge to answer".