Matt Bloomfield column: 'Carlisle Utd played gallantly with 10 men'
By Matt Bloomfield
Wycombe Wanderers midfielder
Last updated on .From the section Football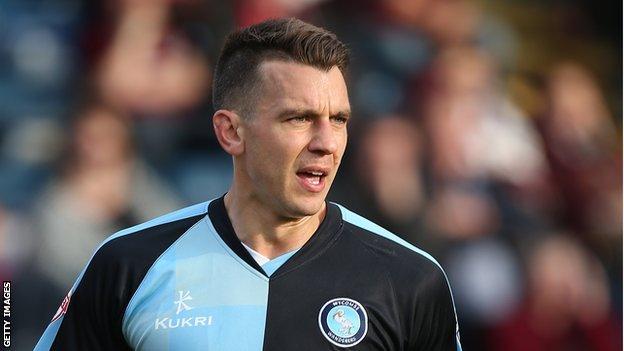 We often hear managers, players and pundits telling us that it's harder to play against 10 men than 11, but surely that can't actually be true. The team with 11 men should always win.
Mentally and physically the game is totally different playing with or against 10 men.
Getting the first goal or already having a lead to hold on to is such a huge boost when you're playing with 10 men. The lift and the added energy that it gives you is incredible. The extra hard work when running to block a shot or the extra spring in your jump to clear a ball is there.
Dangers of fatigue
You summon all the energy in your body to get pressure on the ball, stay in your shape and move the ball as high up the pitch whenever possible.
Fatigue, both mental and physical comes into play in the latter part of the game. Eleven versus 10 can often be like an attack-versus-defence phase of play in training, and defending for such long periods can really drain you. Mistakes can easily creep in later on in the game.
The biggest hit to take is conceding that first goal if you are a side down to 10 men. You can see the energy draining from the team as the uphill task of getting back into a game is so much harder. Then your biggest enemy is players becoming despondent and suddenly that extra run becomes so much harder.
Why 10 men does not always spell defeat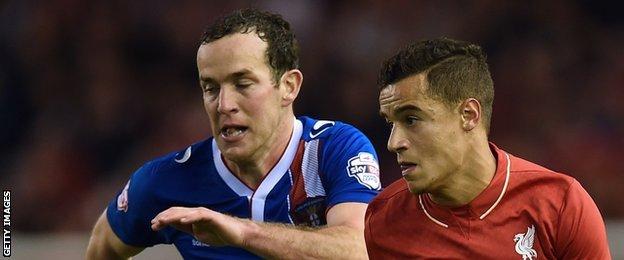 Being a single goal down isn't the end of the world when playing with 10 men. The team with all 11 players still on the pitch are fully expected to win the game.
Once you reach the final 15 minutes still trailing by only one goal and can afford to start taking a few chances going forward, the pressure not to concede will weigh heavy on the shoulders of those with the full set of players.
We played against Carlisle on Saturday and they had Luke Joyce sent off after 24 minutes. The pressure and expectancy was straight on us. The crowd expected us to win and, to be honest, we all expected to go on and win from that point. It's a natural reaction.
I thought that Carlisle played gallantly and with a great deal of control. The fact that they were able to get their noses in front gave them something to hold on to. We created some good chances but we were grateful to get an equaliser once the game entered the final stages to make it 1-1.
The 'sucker punch' of conceding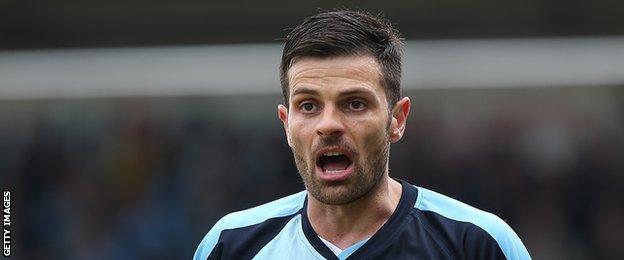 A couple of years ago we played against Oxford United in what is always a fiercely-contested local derby.
Stevie Craig got sent off after about 15 minutes and we were up against it. We conceded a lot of possession but not many chances.
I can remember thinking on the pitch that with about 15 minutes left Oxford were beginning to run out of ideas.
The sucker punch of a fantastic 20 yard strike from Nicky Wroe with only a few minutes remaining was so tough to take after the amount of energy and passion we had put into the game.