Women in Football meet in Scotland for first time

By Brian McLauchlin
BBC Scotland
Last updated on .From the section Scottish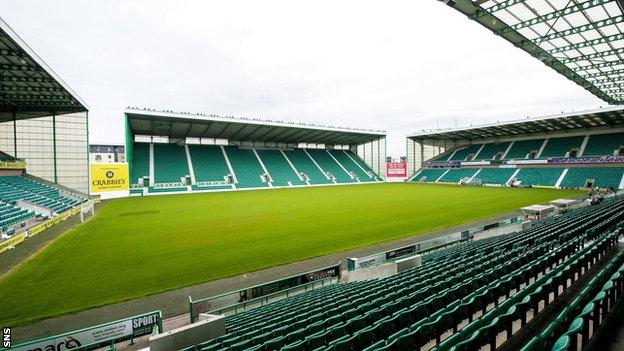 Around 80 delegates attended the first Women in Football conference to be held in Scotland on Thursday evening.
The UK-wide organisation hosted the event at Hibernian's Easter Road, aiming to bring females who work in the sport at all levels together.
Maureen McGonagle, founder of the Scottish Women in Sport organisation, played a major part in helping set up the summit.
And she described the conference as a good opportunity to "network".
"Women in Football is an organisation that has been in existence in England for some time and quite a few of us here in Scotland feel there may be an opening for the same type of organisation," she told BBC Scotland.
"What we are bringing together is a group of women with the same obvious needs that are working, in the main, in a male-dominated environment so it's good for them to come and network with other women."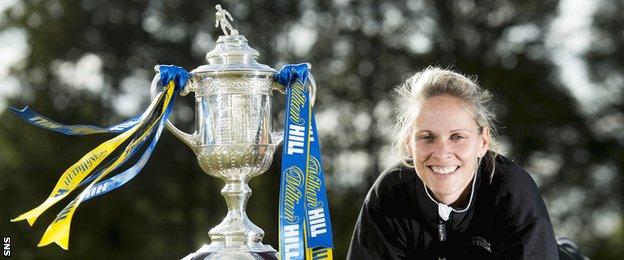 Hibernian director Amanda Jones is a lawyer who specialises in discrimination and believes being a women does make it more difficult "getting into the organisations in the first place and then being taken seriously and respected for the knowledge and experience that women bring".
"Other than that it's really the same difficulties that anyone would face in a job," the Hibs director added.
"But because women have traditionally been underrepresented in football I think there is a challenge getting a critical mass in order for it not to be something to be commented on."
Jones says she has had no problems at Easter Road but added: "When you go and visit other clubs on occasion you are overlooked, perhaps one might say, and it's assumed that you are the wife of somebody or there for other reasons, other than a lawyer that brings skills to the football club itself. It can happen on occasion but I won't name names!"
In August 2014, Shelley Kerr made history by being named manager of Lowland League side Stirling University - the first time a women had been given the job of managing a team in the Scottish league ranks.
And she says her experiences in the dugout have been "predominantly very, very positive".
"For me in comparison with other mangers we are all the same," she said. "You get very much judged on results because you are in a results-driven business and thankfully, so far, we have been doing okay so things have been going really, really well."