Sam Allardyce's biggest challenge - sorting out Sunderland's defence

By Kevin Kilbane
MOTD2 pundit and former Sunderland winger
Last updated on .From the section Sunderland

If Sam Allardyce cannot sort Sunderland out defensively, nobody can - but Sunday's 6-2 defeat by Everton showed how big a job he has on his hands.
It is nothing new for the Black Cats to be so bad at the back because it has been the same for a couple of seasons now, whoever has been in charge.
But their defending at Goodison Park was completely uncharacteristic of what I would usually expect from an Allardyce team.
The fundamental thing you need when your team is near the bottom of the table is to be well organised and not to concede cheap goals.
That has pretty much been Allardyce's blueprint over the last 10 years, whichever club he has been at, but it went out of the window completely this weekend.
Why Allardyce got his formation wrong
The first thing that was odd about Sunderland against Everton was the way they were set up in a 3-4-1-2 formation, because I do not recall Big Sam playing with three centre-halves very often.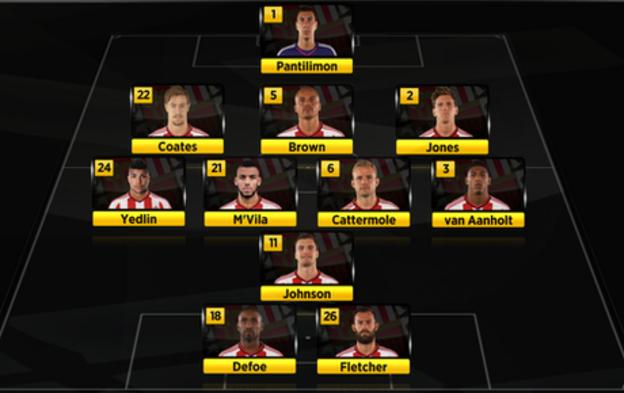 It surprised me because, when the team was announced, I thought he would stick with a back four despite being without his centre-halves from last week's 3-0 win over Newcastle because Younes Kaboul and John O'Shea were both injured.
A 4-4-2 would have allowed Billy Jones and DeAndre Yedlin to stay as full-backs, with Patrick van Aanholt a bit further forward on the left wing.
Instead, Allardyce had a total rethink of his system, and the players he had to pick from meant it did not work out well for him.
I think Van Aanholt is a really good attacking player but, defensively, he is as poor a full-back or wing-back as I have seen in the Premier League.
There is no way he is Allardyce's kind of defender, firstly because he switches off so often and also, when he is caught out of position, his recovery runs are poor because he does not recognise danger quickly enough.
Patrick van Aanholt's touches vs Everton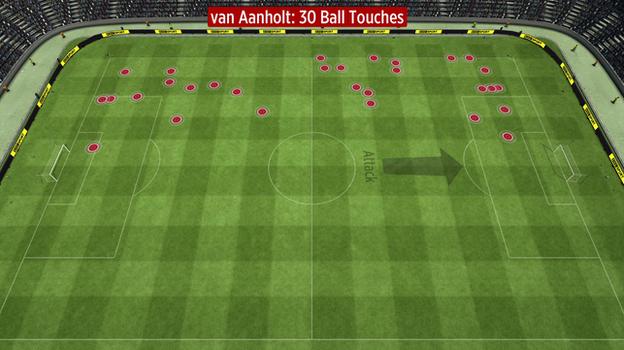 Van Aanholt was not waiting one or two seconds before changing direction or chasing back, he was waiting four or five seconds. By then it was far too late.
That was certainly the case against Everton and, almost on his own, Van Aanholt made it a very open game.
He was Sunderland's main creative spark going forward - he hit the post with a shot and it was from his cross that Steven Fletcher headed them level - but he was a liability when Everton attacked and Gerard Deulofeu enjoyed far too much space down that flank for the home side.
Gerard Deulofeu's touches for Everton v Sunderland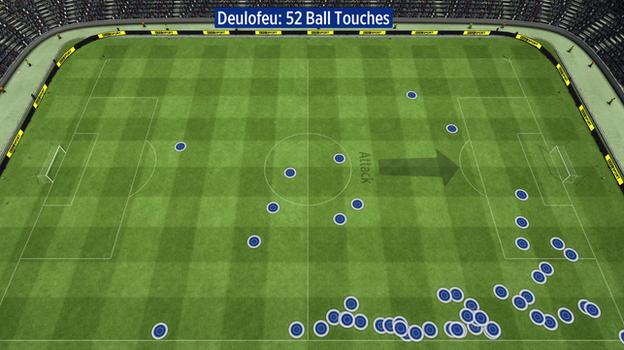 Big Sam never struggles to make himself heard
Van Aanholt was not the only player at fault in what was a makeshift Sunderland defence - it was Wes Brown's first appearance of the season and Billy Jones is usually a right-back, who I have never seen play on the left side of a back three before.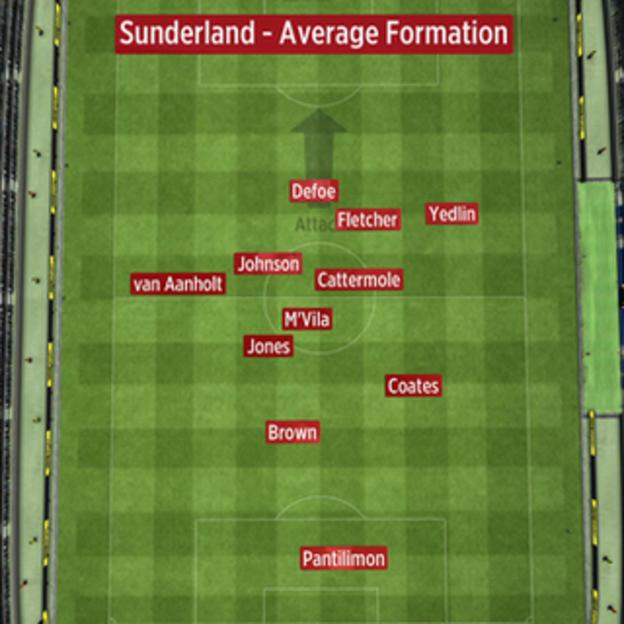 Watching them made me wonder how much time Allardyce had to work with them in that formation. I certainly expected them to be much more defensive-minded.
They should have been a back five when they did not have the ball, but Van Aanholt and Yedlin were caught up the pitch time and time again.
I am surprised Big Sam did not stop that from happening because, when he was my youth team manager at Preston, he never struggled to make himself heard from the touchline and I remember hearing his voice pretty much constantly throughout games.
On Sunday he would have been screaming at Van Aanholt to get back into position, but it had no effect.
It was plainly obvious at 2-0 that his formation was not working and I was surprised he did not revert to a back four during the game.
Even when Sunderland came back to 2-2, they were still struggling defensively and they never made things difficult for Everton at any time in the match. That has to change if they are to get out of trouble.
Can Allardyce keep Sunderland up?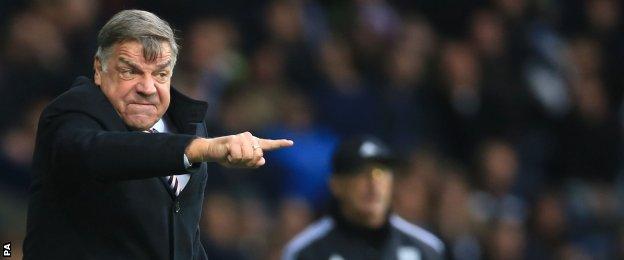 There are probably only three or four managers in the whole of the Premier League who I would fancy coming into a struggling club after the season has started, like Allardyce has done at Sunderland, and keeping them up.
Along with Tony Pulis, he is known for his ability to get results and for good reason.
Part of the way Allardyce does that is by organising his teams and improving them defensively.
That is what Sunderland need but I am not sure how much he can do that with the players he has got at the Stadium of Light, even when everyone is fit.
Before Allardyce took charge, Sunderland tried to address their defensive problems from last season by signing Kaboul over the summer.
I don't think he was the player they needed to come into a team that was lacking a bit of shape and organisation, and they still have those problems now.
Sunderland have now conceded more goals than any other top-flight team this season - 25 in 11 games - and, along with Bournemouth, they have a goal difference of -12, the worst in the Premier League.
I remember staying up by a single goal when I was at Wigan in 2007, so clearly that could be crucial in the end. Big Sam has got time on his hands, and a transfer window coming up, but he has to find a way to stop his side shipping goals.
I am sure he will invest in that area of his team in January, because if they carry on defending like this, they are down - it is as simple as that.
Kevin Kilbane was speaking to BBC Sport's Chris Bevan.