Eniola Aluko column: Highlights of my incredible season
Last updated on .From the section Women's Football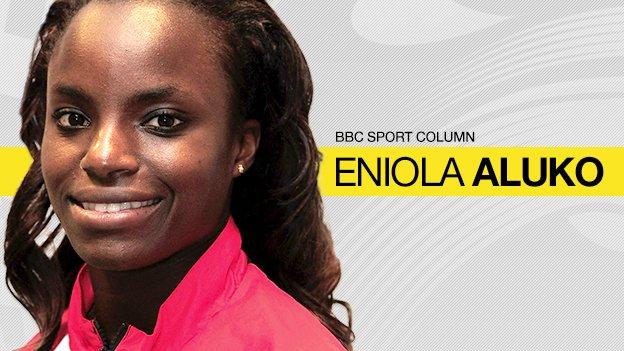 Arsenal's win over Notts County in the Continental Cup has finally brought the 2015 women's domestic season to a close and from a personal level, it's been the most incredible year of my life.
Whether it has been winning the Women's Super League and FA Cup double with Chelsea, meeting Pele or receiving my solicitor's certificate of admission, I don't want this year to end.
There have been lows too, at the World Cup for example, and some very funny moments including a team talk which I will never forget.
So in my last column of the year, it seemed like a good time to sum it all up.
My highlight of the season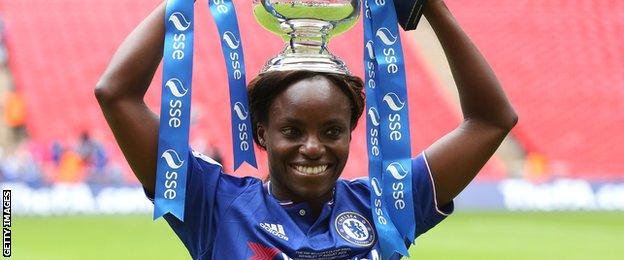 This is hard because we won the double but winning the FA Cup at Wembley was the first trophy for the club and the first final to be held at Wembley so there were a lot of firsts that day. I won player of the match, all my family and friends were there, so it was just an incredible day for Chelsea and women's football in general.
I woke up the next morning and struggled to believe it happened, so I watched it again on TV, just to relive it. Sometimes when it's such a high pressure game it just flies by and you forget certain things so it was nice to watch as if I wasn't playing and make sure it all happened!
My lowlight of the season
The lowest I felt this season was after the World Cup semi-final defeat by Japan.
Not only was the manner in which we were knocked out hard to take, losing the game after Laura Bassett's injury-time own goal, but also the fact that I did not play and could not make a difference. I worked really hard to get in form and be ready for the tournament, and late in the game, it looked like Japan's defence were tiring.
It's hard when you can have no effect on the game. It was of course up to the manager Mark Sampson, but that empty feeling really drove me forward for Chelsea in the second half of the season. I wanted to prove I could perform in big games and perhaps show I should have played more in the knockout stages of the World Cup. I used that empty feeling as a motivator, and it worked.
Moment I was most star struck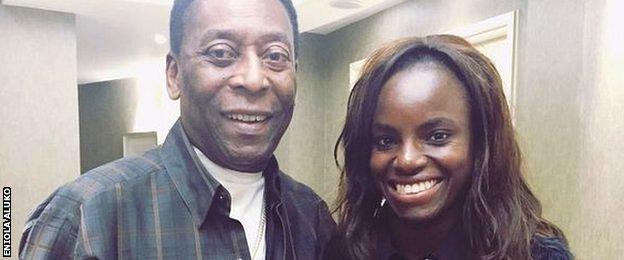 I recently met Pele, so that was the most star struck I've ever been, let alone this season. A friend of mine is his commercial agent so he's always telling me about him although he's a hard man to meet, as you can imagine. But out of the blue recently, my friend called and asked if I wanted to say hello because he had a few hours free. That's a question which has one answer, so I drove down to a hotel and met a living legend.
He was so nice, such a gentlemen, knew that I played for Chelsea and knew that I had played against Brazilian star Marta. He was really encouraging and lovely. For the first time in a very long while, I struggled to speak. What can you say to a player like Pele?
Player of the season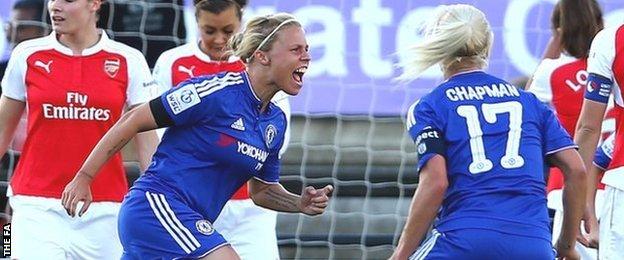 This was a tough one because there have been some amazing performers this season at Chelsea. The front four, including myself, Gemma Davison, Ji So-yun and Fran Kirby have earned a lot of plaudits, but I'd like to take the opportunity to highlight our defence. Gilly Flaherty has been a rock for us and has scored goals too.
It's been an emotionally tough time for her as one of her close friends died suddenly earlier this year, but she has really shone, earning a deserved call-up to the England team.
From the men's game, I'm enjoying watching Leicester's Jamie Vardy. His direct running, pace and goals have been fantastic.
Goal of the season
Toni Duggan's strike for Manchester City against Arsenal was a great goal. Hitting the top corner from distance is becoming her trademark. My Chelsea team-mate Ji So-yun also scored a lovely goal against Liverpool, the way she just plucked it out of the air, and fired it into the top corner was pure class.
But my favourite was from Gilly Flaherty against Notts County. It was a really tight game, we were 1-0 up, we knew we needed a second to give us breathing space and she scored a great volley to secure victory. It was a great finish for a defender, and so important at the time.
Funniest moment of the season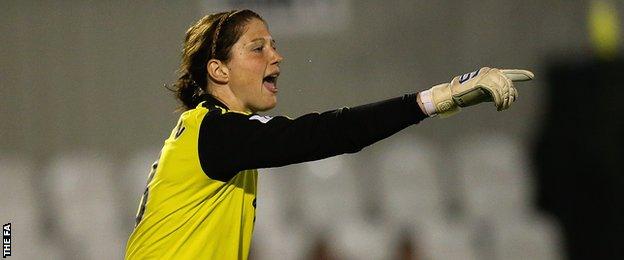 I love this one. We have a ritual at Chelsea where before the game someone different gives a team talk. This time it was the turn of Marie Hourihan, our second-choice goalkeeper. She is a huge character in the dressing room and someone who everyone listens to when she speaks.
She did the team talk when we played away at Liverpool, which was a huge match and she screamed at the top of her lungs: "I can smell something in this room and it's not BO, it's the smell of winning." Honestly, you couldn't make it up, it was the funniest thing at the time. She said it in all seriousness, but everyone cracked up!
Biggest surprise of the season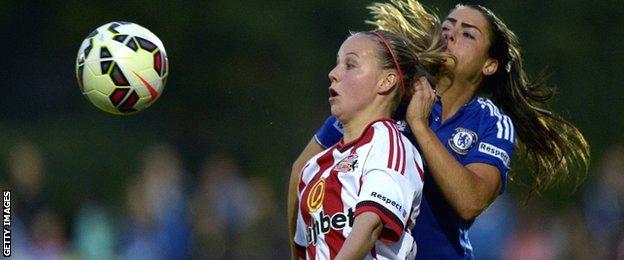 Sunderland were promoted from WSL 2 last season and no-one really expected them to do as well as they did. They were league leaders at one point.
Striker Beth Mead has also done very well this season. She has scored some great goals, scored a hat-trick against us and I've been able to get to know her away with England and she is a really nice, humble girl. She knows she has done well but knows there is always room for improvement. Carlton Fairweather is obviously a great coach and has got them playing together and believing in themselves so they are the surprise team of the season and deservedly so.
Best game of the season
Many people might suggest the World Cup final in this category, which saw the United States thrash Japan 5-2 in a thrilling game, but I was on a plane back from Canada so only heard about it when we got home.
So I'm going to choose our 2-0 victory over Arsenal on a pivotal day in the title race. Manchester City were building momentum to catch us in the league and dropped two points against Notts County earlier in the day. We knew the result so it was a pressurised game, but we played Arsenal off the park and got our tactics spot on. At that point we knew we were a championship-winning team that could perform under pressure.
Best moment away from football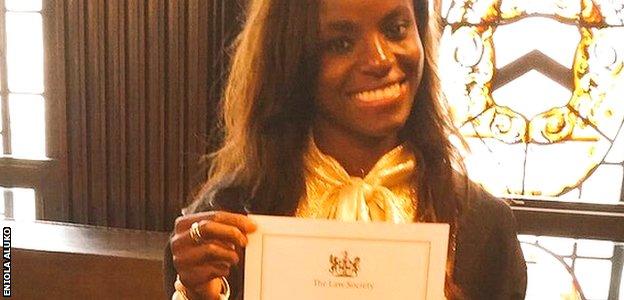 Another landmark for this year was collecting my certificate of admission at my solicitor's qualification ceremony.
I qualified last year as a lawyer but there is a big event six months later where I got my robes on with all the other lawyers, and the head of the Law Society was there to give a big speech.
It was a moment to celebrate after years of hard work with all the other lawyers, and my mum and I were very proud.
Hopes for next season
I'm reading Sir Alex Ferguson's new book - Leading - and he talks about how great teams are the teams that become serial winners.
To really prove that Chelsea is a great team, it's about retaining the league next season first and foremost and the FA Cup.
Hopefully we can add to that by winning the Continental Cup and getting into the last four of the Champions League too. High hopes, but you have to be ambitious.
We face Wolfsburg in the last 16 of the Champions League later this month and it will be a tough game. We want to make history by being the first English women's team to beat a German club side in 15 years. We've already beaten Germany at the World Cup so hopefully the winning run continues. This year has been very good to me, so why stop now?
England and Chelsea forward Eniola Aluko was speaking to BBC Sport's Alistair Magowan.