Andrea Pirlo, Goncalo Guedes, Dickson Etuhu - Man City gossip
Last updated on .From the section Football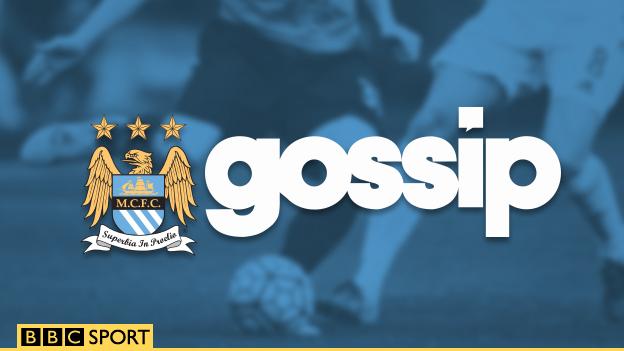 Fresh from securing qualification from the Champions League group stage, Manchester City are trying to secure the signing of Italian midfielder Andrea Pirlo. The Mirror claims City and Inter Milan are vying to sign Pirlo, 36, on loan from New York City.
Manuel Pellegrini's side are also linked with a £40m move for a winger dubbed 'the new Ronaldo' in the Daily Star. Goncalo Guedes, 18, who plays for Benfica, has been watched by City, Man United and Arsenal scouts, with Barcelona also interested.
African footballers have a tendency to 'slack off' and lack the motivation to reach the top, according to Yaya Toure in the Evening Standard.
Meanwhile, former City player Dickson Etuhu - now at Stockholm side AIK Fotboll - has released a statement after being arrested following an alleged brawl outside a Swedish nightclub, writes the Manchester Evening News. "I will today file a report to the police about what I believe caused the incident and the way the security staff acted," Etuhu says.
The Sudbury Mercury reports that Manchester City number three Richard Wright has a rival when it comes to goalkeeping ... his own son. Harry Wright, 17, has signed professional terms with Championship club Ipswich, a club his old man played for 355 times after making his debut in 1995.