Rangers: SPFL board discusses big tax case verdict
Last updated on .From the section Football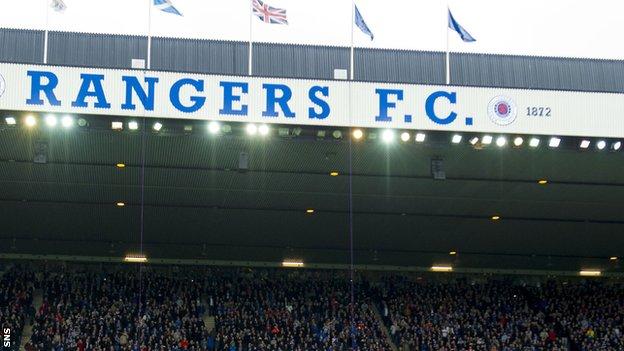 The Scottish Professional Football League's board met on Friday to discuss the latest twist in Rangers' tax case saga.
Her Majesty's Revenue and Customs won its appeal against the club's former parent company's use of a controversial tax scheme between 2001 and 2010.
Questions have been asked about whether the scheme gave Rangers an unfair sporting advantage.
A previous league investigation ruled it did not.
But that was before this week's ruling at the court of session.
Three Court of Session judges this week ruled a number of companies run by Sir David Murray, including the now-liquidated oldco Rangers, should have paid million of pounds in tax on the scheme.
An investigation by Lord Nimmo Smith, commissioned by the Scottish Premier League, has already ruled on the matter, though at that time Employee Benefit Trust (EBT) payments were not considered to have been taxable earnings, a matter which led Nimmo Smith to rule that Rangers had not received a sporting advantage by making the tax-free payments.
A statement issued on Friday read: "The SPFL can confirm that its board held a short conference call this afternoon to allow for a factual update on the recent decision of the Inner House of the Court of Session."
Rangers won five titles during the time the EBTs were being used by the Ibrox regime.
There were suggestions on Thursday that this week's decision in the the Court of Session in Edinburgh will not alter previous decisions made by football authorities on the matter.
In February 2013, a £250,000 fine was imposed on Rangers for non-disclosure of player payments from 2001 to 2010.
Wednesday's verdict can be appealed against if permission is sought before 2 December.