Garry Monk will be better Swansea boss if backed - Alan Tate
Last updated on .From the section Swansea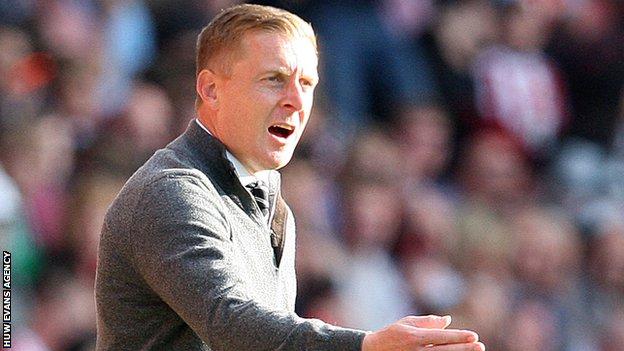 Former captain Alan Tate says if Swansea City back manager Garry Monk during their current struggle, the club will have a "better" boss.
But Tate joined another former team-mate Mark Gower in backing Monk during his second full season in charge.
"If you want a better manager then let him come through this period," said Tate, who plays for Port Talbot.
"And once he comes through it, which he will, he'll become a better manager through having that experience of coming through it."
Monk released defender Tate in May, 2015 and he went on to join Welsh Premier League side Port Talbot in November.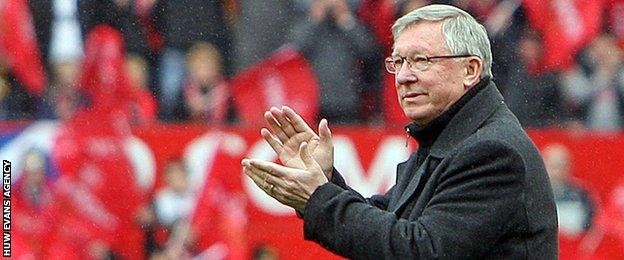 Tate says Swansea should follow the examples set by Manchester United, who kept Sir Alex Ferguson at the helm for 27 years until his retirement in 2013.
He also cites Arsenal's backing of long-term boss Arsene Wenger as bringing the sort of "stability" clubs should strive to achieve.
"Gary signed a three-year contract in the summer, so I don't see how suddenly he's become not adequate to lead the club forward," Tate added.
"I think if you want a better manager then let him come through this period.
"I don't see how changing managers helps clubs dramatically.
"Obviously you're going to have the odd one that does work out - look at Watford.
"But then if you look at the blueprint that's been set by Arsenal and Man Utd, it's there.
"Stability in the club helps everyone in the club.
"And if you want a better manager, then let the young managers manage through difficult periods."
Monk is expected to still be in charge on Saturday, 21 November when they host Bournemouth in their next top-flight game.