O'Dea: Rangers should lose titles if they broke tax rules
Last updated on .From the section Celtic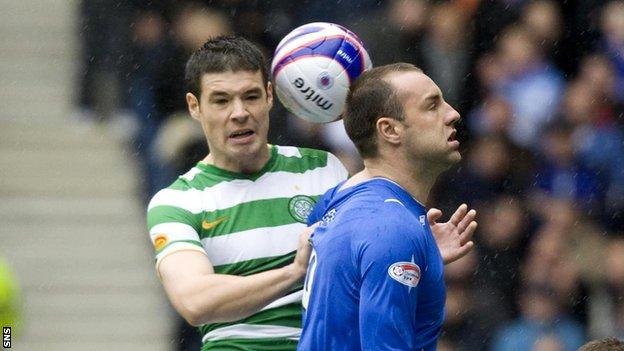 Former Celtic defender Darren O'Dea is calling for Rangers to be stripped of their league titles if they are finally found guilty of breaking tax rules.
"If they were found guilty, it's a difficult one. I certainly feel Rangers as a club should be stripped of the titles," O'Dea, 28, told BBC Scotland.
"I think it's an obvious sporting advantage they've had."
Last week, Her Majesty's Revenue and Customs won its appeal over Rangers' use of a controversial tax scheme.
The company that formerly ran Rangers used Employee Benefit Trusts (EBTs) from 2000-2010 and won five league titles in that period.
Three Court of Session judges ruled that a number of companies run by Sir David Murray, including the now-liquidated oldco Rangers, should have paid million of pounds in tax on the scheme.
The judges' ruling, which followed oldco Rangers winning a First Tier Tax Tribunal in 2012 and a subsequent unsuccessful appeal by HMRC in 2014, could yet be challenged in the Supreme Court.
But in the meantime it has renewed discussion about whether the use of EBTs amounted to Rangers holding an unfair sporting advantage over their opponents.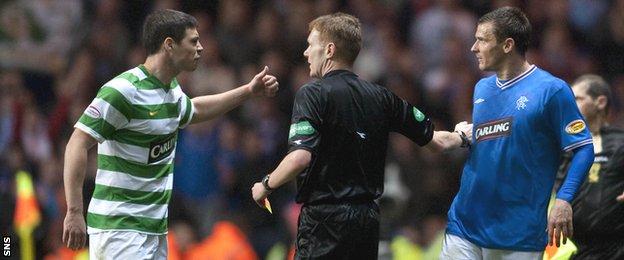 A previous league investigation ruled it did not, but last Friday the Scottish Professional Football League's board met to discuss the court development.
Earlier on Monday, Rangers issued a statement saying "there is no need for further SPFL consideration".
The statement said of the SPFL: "They should be saying it is time for everyone to move on and work together for the greater good of the game. Scottish football has suffered enough."
O'Dea, who played for Celtic from 2006-12, said he had the "utmost respect" for the Rangers players and would "feel sorry" for them if titles were stripped.
The Republic of Ireland international added: "At any club I have never questioned where the money I'm getting is coming from.
"I wouldn't be keen to see them (the players) stripped of their medals, but as a club, the people that were in the wrong, yeah, I fully think if they are found guilty, they should be stripped of the medals.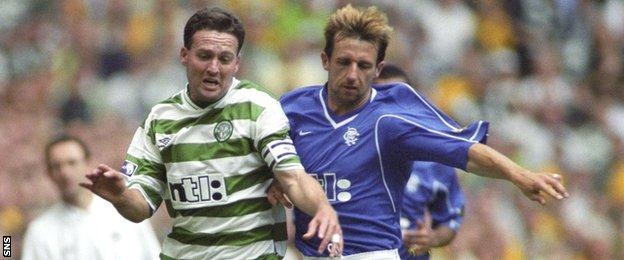 "Truthfully, I wouldn't want the medals, they wouldn't really mean anything to me. But it's not really what I want, what Celtic players want - it's what's right for football and sport in general."
"The case hasn't been closed yet, but if they are found guilty there is no grey area. It is not what could have happened or what might have happened - if they are found guilty that is the end of the story, for me anyway.
"This 'well, maybe these players would have signed', for me it doesn't matter. If you are found guilty you have to pay the consequences.
"I played against some very, very good Rangers players and it would be very disappointing for them. The only people they could blame are the people who ran Rangers at the time."
O'Dea's former Celtic team-mate Paul Lambert also had sympathy for the Rangers players but had a different view about titles being stripped.
The former Aston Villa manager told BBC Scotland: "Over the course of the season, if a team wins the league they are entitled to win it.
"Rangers beat us on the last day when we played in Motherwell and Rangers won at Hibs. You are beaten fair and square.
"That was in our own hands. We just didn't perform. We blew it and Rangers won it.
"The football club has done wrong things but the footballers don't deserve to be punished for that."