Wolfgang Niersbach: German FA president to stay on Fifa committee
Last updated on .From the section European Football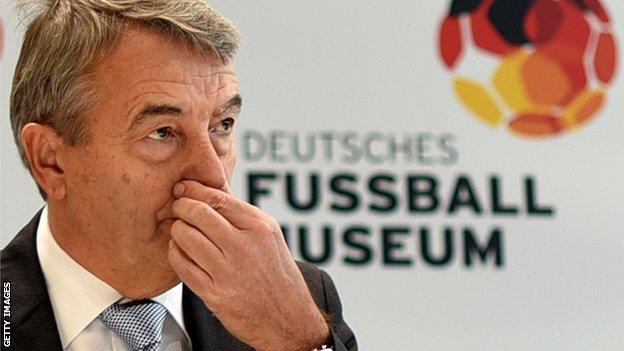 Wolfgang Niersbach will stay on Fifa's executive committee despite resigning as German Football Association president over bribery allegations.
Niersbach quit on Monday over a 6.7m euro (£4.9m) payment to world governing body Fifa, which was allegedly used to bribe officials to vote for Germany's bid to host the 2006 World Cup.
That payment has resulted in a tax evasion investigation.
Niersbach said he always worked "cleanly, confidently and correctly".
A Fifa spokesman said: "We can confirm that Mr Niersbach has informed Fifa that he will remain in his functions as a member of the Fifa executive committee."