Braintree Town: National League & FA Cup fixture turnaround 'unsafe'
Last updated on .From the section Football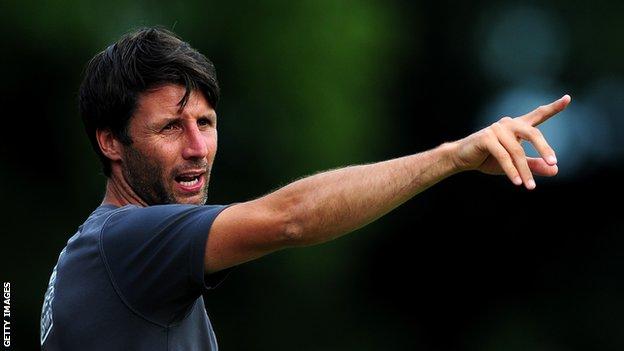 The National League is not supporting those successful in the FA Cup enough, says Braintree boss Danny Cowley.
"The league should be really proud and support their member clubs when they do well in the FA Cup," said Cowley.
"For the league it's more profile and will help in sponsorship. I can't believe that the league don't take responsibility and make a decision."
Cowley, who took charge of the Iron in April following the departure of Alan Devonshire, added his part-timers are putting themselves at danger by such a quick turnaround.
"For us to be asked to play 48 hours after an FA Cup tie is unfair and the league should be a level-playing field, but more than that it's unsafe," he told BBC Essex.
"We get all these guidelines from the Football Association in terms of player safety, well what about this one?
"People will say you play on a bank holiday - you do - but you have a Sunday recovery. We were back in work yesterday.
"I'm really disappointed with the league but most importantly I'm just ever so proud of the group."