Phil Gartside: Bolton Wanderers chairman 'seriously ill'
Last updated on .From the section Football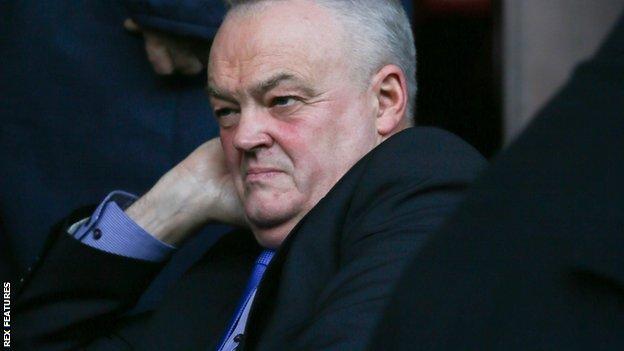 Bolton Wanderers have confirmed chairman Phil Gartside is "seriously ill" and that Trevor Birch will lead negotiations in any takeover talks in his absence.
The 63-year-old, who has been in the role for 16 years, has been in poor health for several weeks.
The Championship club announced in April that their debt was up to £172.9m and have been seeking fresh investment.
Birch has been involved in takeovers at Chelsea and Leeds, among others.
"Trevor is a football man who has great experience in dealing with clubs in difficult financial situations," said vice chairman Brett Warburton.
"We welcome his support in assisting us through this difficult period. Our current owner Eddie Davies is fully supportive of the appointment and will work closely with Trevor."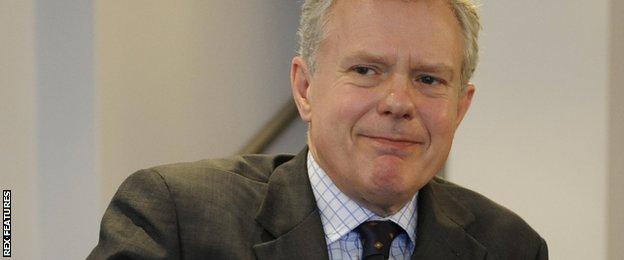 There have been reports of financial problems at Bolton and, earlier this month, they rejected claims they were close to administration and that staff could lose their jobs.
"Unfortunately, since relegation we haven't been able to turn things around on the pitch and regain promotion, despite running a very high player wage bill," added Warburton.
"As the Premier League parachute funding disappears we need to find further funding to replace it.
"Eddie has indicated that he can't provide any further funding and we have therefore been working hard to attract the appropriate investment to take this club forward."