Football League rebrand to EFL 'insulting' to Welsh clubs
Last updated on .From the section Welsh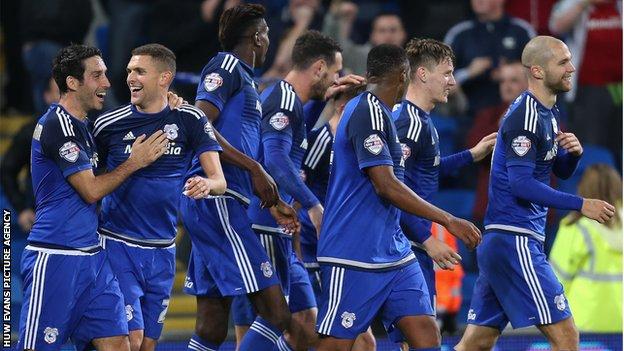 The renaming of the Football League to the English Football League (EFL) is "insulting" to Welsh clubs, says the chairman of Cardiff City Supporters' Trust.
The competition will take its new title from the end of the 2015-16 season.
The league's 72 members include Newport and Cardiff, whose Supporters' Trust chairman has criticised the rebranding.
"It's a little bit insulting that both Welsh clubs will be classed as English," Tim Hartley said.
"The rebranding will make a lot of money for companies making logos and headed paper but will do nothing for teams playing in the three divisions. What's the point?
"The Football League had status, we knew what it meant - why mess with a brand that clearly works?"
Cardiff City and Newport have yet to comment publicly on the decision, which was made after clubs, stakeholders, commercial partners and more than 18,000 fans were involved in a consultation process.
The individual league titles of the Championship, League One and League Two - introduced in 2004 - will remain.