Bournemouth: Chairman Jeff Mostyn says no spree for club
Last updated on .From the section Bournemouth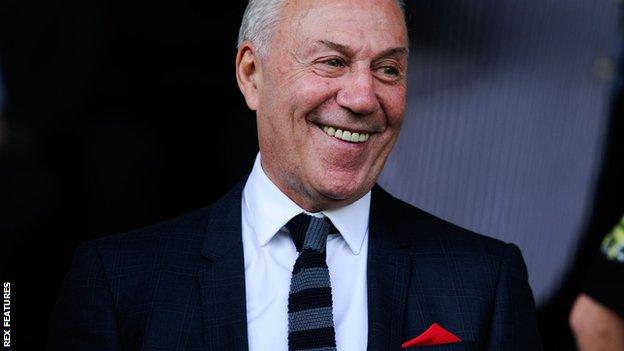 Premier League strugglers AFC Bournemouth will not go on a January spending spree despite getting new US investors, says chairman Jeff Mostyn.
Peak6 bought a 25% stake in the club last week to boost the Cherries' bid to retain their Premier League status.
"They are shareholders and have a lot of expertise but we already had a plan for the January market," said Mostyn.
"Any additional funds we can bring in shares the burden but the total we are looking at will remain the same."
The Chicago-based investment fund, which is led by Matt Hulsizer and his business partner Jay Coppoletta, bought the minority shareholding after more than a year of talks.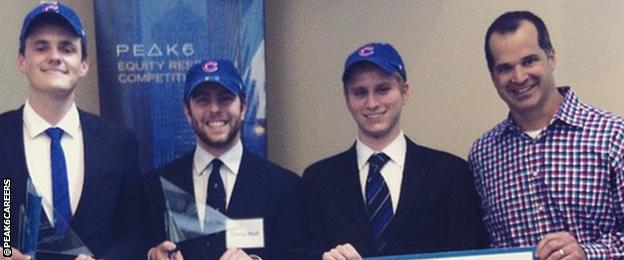 Hulsizer is already a co-owner of the National Hockey League's Minnesota Wild and had been looking at a move into English football for more than two years. He had previously considered investing in Championship sides Leeds United and Reading.
But it was the trader's relationship with former Bournemouth chairman and leading sports lawyer Trevor Watkins that swung him towards the rags-to-riches tale of the Cherries, who almost went out of business in 2008.
Russian tycoon Maxim Demin remains the club's majority shareholder, and Mostyn said the club could have continued with just a single owner but decided to "share the responsibility" to give them the best chance of Premier League survival.
That prospect, however, has been seriously hampered by a spate of serious injuries to leading players.
Max Gradel and Tyrone Mings, the club's two big summer signings, and leading goalscorer Callum Wilson all suffered knee ligament injuries within three weeks of each other.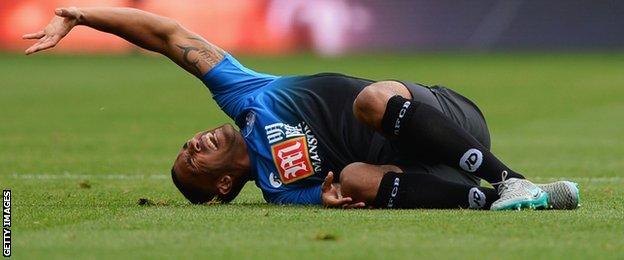 Their absence has contributed to a miserable autumn run for young manager Eddie Howe and his team, with their last win coming in September. They are now just three points off the bottom in 18th place.
But Mostyn said there will be no panic buying and their US investors are comfortable with the risk of an immediate return to the Football League.
"We know it's not the best window to be doing business in, those quality players tend to stay and the others have inflated values," said Mostyn. He was in New York at a two-day football convention set up by the men behind the successful Men in Blazers podcast and TV programme.
"So the one thing I can assure everybody is that we will not be trading in the market above the value of what we believe a player is worth.
"But the philosophy of the manager remains, it's how we got here and you can't change that overnight."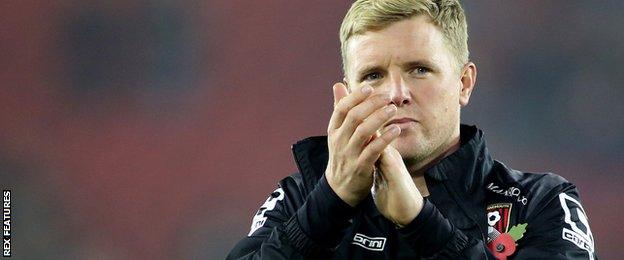 In regard to the board's continuing support for Howe, Mostyn was unequivocal.
"We've put our money where our mouth is, we've bucked the trend," he said.
"When teams lose three or four games the first thing you read is the manager has become another stat in the huge number that lose their jobs.
"Eddie has just extended his contract with us. We could not have shown any more faith in our manager than extending his contract in this time of need."