Wales 'favourites' if they played England now - Ian Wright
Last updated on .From the section Football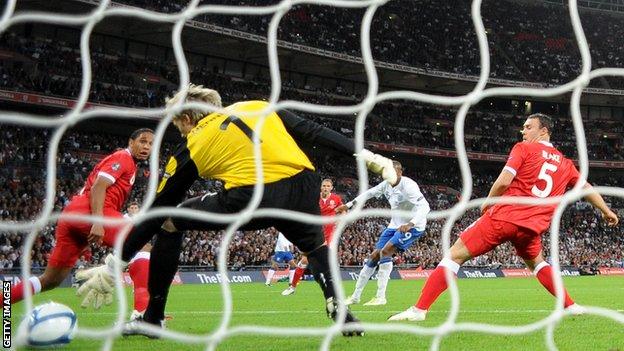 Arsenal great Ian Wright says Wales would be confident of beating England if they met in a friendly.
Both sides have qualified for Euro 2016 and could be drawn together when the pools are decided on 12 December.
Wales boss Chris Coleman said England would be ideal preparation for next summer's tournament, but Wright, 52, does not think it would be a good idea.
"Wales against England right now, I'm sure Wales would feel like they'd be favourites going into that," he said.
England lost 2-0 to Spain in a friendly match on Friday before they played France in an emotional game at Wembley on Tuesday night.
"Them two, Wales and England going at it, for the British Isles it would be magnificent.
"But I wouldn't want Wales at the moment just because of the vibe in the country and in the squad, especially watching England the other day against Spain.
"I think that Wales should just play anyone now, so they can keep getting the experience of different teams and how the different teams are going to play.
"The British Isles teams playing against each other turn into a massive Premier League 'smash-in' kind of game, which I don't think is good for anybody."
Wales lost 1-0 to England the last time the two sides met in 2011 during qualifying for Euro 2012, and have not beaten the Three Lions since 1984 when a Mark Hughes goal proved the difference.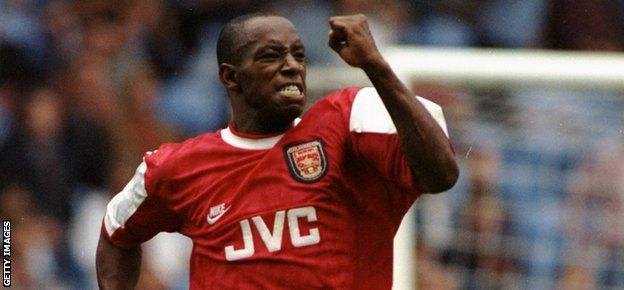 Former Arsenal striker Wright, who won 33 caps for England and scored nine goals for his country, says Roy Hodgson's current side have failed to excite in qualifying, despite finishing with a perfect record.
He added that England were rarely tested in one of the easier groups, whereas Wales and Northern Ireland defied their lowly seedings to qualify automatically.
Republic of Ireland also booked their place at next summer's finals in France with a play-off win against Bosnia-Herzegovina - one of Wales' group opponents.
"With the way England have qualified, it's kind of got a damp squib about it because our group was so easy - we showed that winning 10 in 10 and then losing against Spain with the first decent opposition we came up against.
"Wales' qualification was brilliant and we saw the Republic of Ireland the other night, and then there's Northern Ireland.
"I feel jealous of the fact that you guys have really got something to celebrate and be happy about, there's a real euphoric vibe about it and I feel like somehow I've missed out on that with England.
"I did an interview with Chris Coleman the other day and you can feel the pride and the sense of achievement in what Wales has done, what the country has done, what the players have done.
"I'm just very please for the way it's gone, it's brilliant."