French Ligue 1 games to go ahead with no away fans
Last updated on .From the section European Football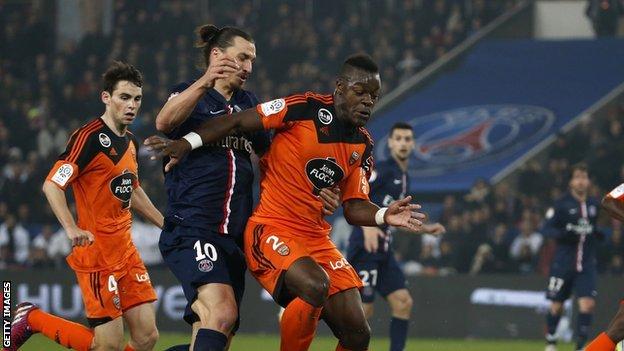 French league games this weekend will go ahead, but away fans will not be allowed in for security reasons.
On Friday, 129 people died in attacks across Paris, which included three suicide bombs outside the Stade de France as France were playing Germany.
Many sporting fixtures were postponed at the weekend, but France's friendly with England on Tuesday is going ahead.
French sports minister Patrick Kanner has told BBC Sport that they will definitely host Euro 2016.
Uefa had already announced that the tournament would remain in France next summer, despite the attacks.
Kanner told BBC World Service: "France will host the Euros without any problem. We know that awful events like the ones we experienced a few days ago can lead to concerns but I want to ease those concerns.
"We will be ready, the security will be at the necessary level. Naturally we will adapt the security response to the needs of the time. But really, I say to our European friends, come to France, don't be afraid, you will be safe."
And Kanner also revealed that Ligue 1 and 2 games would be played on Friday, Saturday and Sunday, but with no travelling fans attending.
"France is standing and I've asked that all the matches, notably the professional matches which attract big crowds, take place this weekend. Life must resume in our country.
"And here too, our English friends offer a good example. You didn't stop in London after the attacks in 2005 and you were right not to stop.
"We are on the same lines. We are proud of what we are - our values, our freedoms - and nobody will stop France living as it wishes with its way of life and above all its freedoms."