Portuguese Club manager charged with misconduct after protest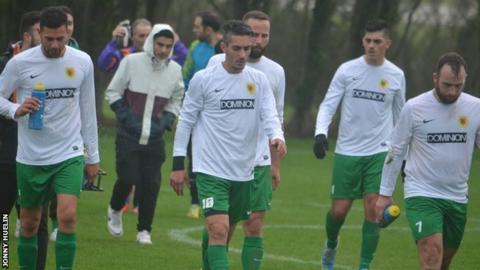 The manager of Portuguese Club has been charged with misconduct by Jersey's Football Association after an incident earlier this month.
The team walked off the pitch in protest at a referee's decision during a Jersey Football Combination match at Jersey Wanderers on 7 November.
Jose Vieira has until Tuesday to respond to the charge he faces.
Under JFA rules he can either plead guilty, not guilty or request a personal hearing on the matter.