Northampton Town: Kelvin Thomas agrees deal with David Cardoza
Last updated on .From the section Football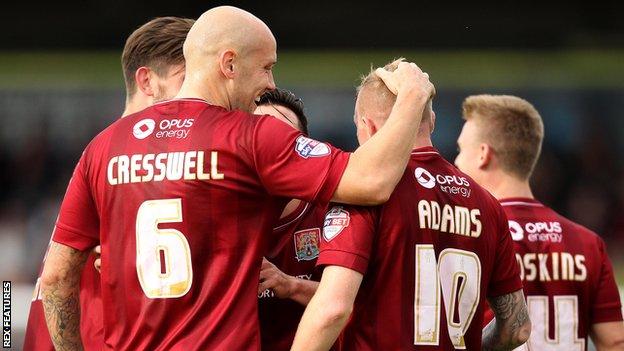 Former Oxford United chairman Kelvin Thomas has reached an agreement to buy David Cardoza's controlling stake in League Two Northampton Town.
Cardoza had admitted to speaking with other parties last week and Thomas cast doubt over whether his deal would go through.
The club currently face both an administration and winding-up petition.
The deal is subject to legal paperwork being completed, which is expected before Friday's administration hearing.
"The club will be in a position to make a further announcement upon such completion," a statement said.
The Cobblers owe Northampton Borough Council £10.25m over a loan given for unfinished redevelopment work at Sixfields Stadium and HM Revenue & Customs £166,000 in unpaid tax.
On Friday, the administration petition, brought by the council in a bid to form a rescue plan for the club, will be heard and the winding-up petition is set for 30 November.
Players and staff were not paid by the club in October and last week the non-playing employees released a statement calling on Cardoza to bring "matters to a conclusion now".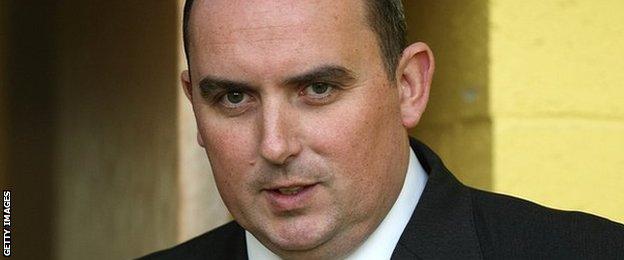 It came the day after Thomas said his deal for the club was still on the table, but "only just".
Thomas previously worked at Oxford with Cobblers manager Chris Wilder, who said on Saturday that the former was "100% the best deal" for the club amid news about other interested parties.
"We are very pleased that we have an agreement," Thomas said in a statement on the Northampton website.
"We still have work to do with the rest of the process but working together with the Council and the lawyers we expect to get everything done in time for Friday.
"Once again we appreciate all the support and good wishes from fans, all the hard work by the staff and players and thank David Cardoza for his kind words."
The announcement of the deal was made shortly after Northamptonshire Police announced they have started an investigation into "alleged financial irregularities" surrounding the £10.25m loan to the club.
The loan was originally paid to the club for building the new East Stand at Sixfields Stadium, along with a hotel and conference centre - none of which have been completed.
A Northampton Borough Council spokesman said of Monday's announcement: "We have worked hard with Kelvin Thomas over several weeks to try to reach agreement over the debt owed to us by the Football Club and have developed a memorandum of understanding that is subject to agreement by our Cabinet at a special meeting tomorrow (Tuesday) and then to a legal agreement being drawn up."
Cardoza was previously in talks with a London-based Indian consortium, who were interested in buying the Sixfields club, but that deal fell through last month.
Despite the uncertainty off the pitch, the Cobblers are currently in the League Two automatic promotion places.