Southend United complain over Oldham Athletic ticket prices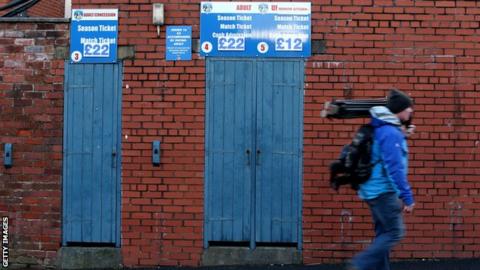 Southend United have issued a complaint to the Football League over ticket prices at Oldham Athletic for Tuesday night's League One match.
Shrimpers fans are being asked to pay £22 but entry for home supporters is only £5 if bought in advance.
"I'm upset by the situation and I've made the Football League aware of it," Southend CEO Steve Kavanagh said.
"Four local promotions are allowed to take place every season but these have to be registered properly."
Manager Phil Brown told BBC Essex: "Hopefully our supporters will make £22 worth of noise and their supporters will make £5 worth of noise.
"Hopefully we'll come away with the spoils because of that."