Swansea sacking Garry Monk would be painful - John Hartson

By John Hartson
MOTD pundit
Last updated on .From the section Football

I still believe Garry Monk can get Swansea's season back on track but their fans have to trust the judgement of chairman Huw Jenkins - whether he sticks with his manager or sacks him.
Nothing is decided yet, however. My hometown team are in this situation after a run of only one win in their past 10 games, but just one good result could change everything very quickly.
Monk's problem is that his side face three tough tests in Liverpool, Leicester and Manchester City in their next three matches, and his team are short of goals and low in confidence.
But they showed last weekend when they fought back from 2-0 down to draw with Bournemouth that they still have the desire to play for their manager.
One win will be all it takes for their belief to come flooding back.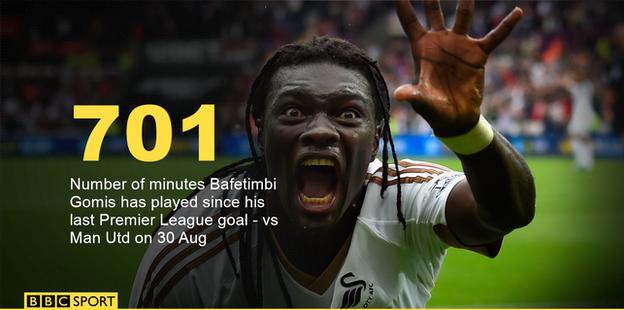 Firing Monk would be a painful decision
This is not Monk's first bad run as Swansea manager - after beating Cardiff in his first game in charge in February 2014, he only managed one more victory in the next 12 matches.
He recovered from that and went from strength to strength. He was linked with every top-flight job going last summer and deservedly signed a new three-year contract.
I don't know whether Jenkins will stick with him this time, but I do know that firing Monk would be a particularly painful decision.
As a former captain who played for the Swans in all four divisions over the past decade, he is a club stalwart who had already played a special part in their rise before Jenkins gave him his chance as a manager at the age of 34 - a huge call.
Jenkins knows Monk well and is obviously desperate for him to succeed but, if he thinks a change is needed, he will make it in the best interest of the club.
He pulls all the strings. He hires and he fires and he has always been right about managers before - I am confident he will make the right decision this time too.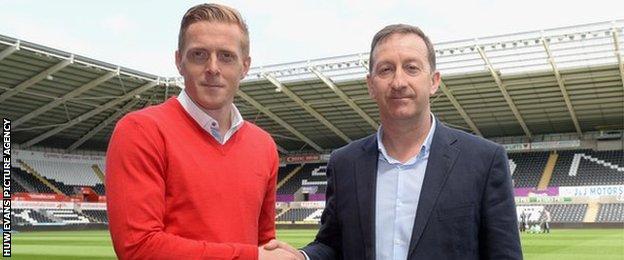 Stats don't show Swansea's struggles
Last season was Monk's first full campaign in charge and he led Swansea to a record points tally and eighth place in the Premier League - the second-best finish in their 103-year history.
When you compare some of their stats from that impressive campaign to their struggles in this one, it is hard to say what is going wrong, because they do not appear very different at all.
Swansea in the Premier League (and rank)

2014-15

Average per game

2015-16

470 (ninth best)

Passes

491 (fifth best)

82.1% (7)

Pass completion

82.6% (4)

67.7% (8)

Pass completion in final third

67% (12)

16.7 (20)

Crosses

18.7 (12)

20.5% (16)

Cross completion

20.2% (18)
There has been a small increase in their average number of passes per game but nothing that indicates any change in approach, or a new weakness in their style of play.
Defensively, they are actually facing fewer shots, and fewer shots on target per game, but that has not been reflected in the number of goals they have conceded, which has gone up.
Swansea in the Premier League and rank

2014-15

Average per game

2015-16

10.5 (16)

Shots faced

9.8 (11)

5.1 (18)

Shots on target faced

4.2 (9)

1.29 (9)

Goals conceded

1.38 (12
Swansea's most obvious problem is scoring - they have failed to find the net in five of their nine Premier League games during this winless run.
Part of the reason for that is the goals have dried up for Bafetimbi Gomis. He hit four in his first four games of the season, but has not found the net in his nine league games since August.
Not enough of his team-mates have chipped in either. Along with Stoke, Swansea have the lowest number of goalscorers in the Premier League this season with four - and only two of them, Andre Ayew and Gomis, have done so in open play.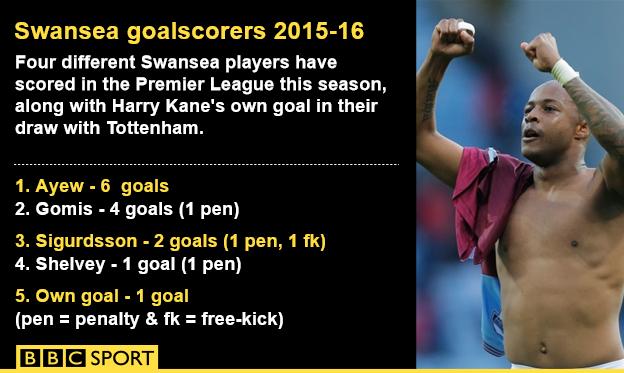 With the 4-2-3-1 formation that Swansea usually play, the onus is always going to be on their four attacking players to get the goals, although I would expect the defenders to add some from set-pieces.
But you cannot blame their current lack of goals on Monk's system - Swansea are actually having more shots per game this season than they did in 2014-15, and their shooting accuracy has not dropped off significantly either.
Swansea under Monk in the Premier League (and rank)

2014-15

Average per game

2015-16

1.21 (11)

Goals

1.08 (12)

11.2 (15)

Shots

12.1 (12)

46.8% (6)

% shots on target

46.6% (11)

14.6% (7)

% shot conversion

12.1% (16)
The more you achieve, the higher the expectation
I don't think Swansea are far away from being where they were last season, but I also totally understand why the board have been considering Monk's future.
Premier League teams will get a record amount of money from the new TV broadcast deal that kicks in next season, so any run of poor results was always going to make the directors twitchy.
My old Celtic manager Martin O'Neill always used to tell me he was only three or four games away from talk about him getting the sack and it is the same for any manager.
The more you achieve, the higher the expectation and that is another problem for Monk to deal with.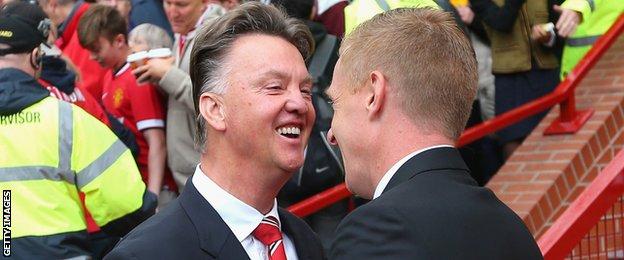 When Swansea beat Arsenal and Manchester United home and away in 2014-15, he was being discussed as a future England manager.
This season, it has been the defeats by Watford and Norwich that have been most damaging to him, because you do not expect a team that finished eighth last season to lose to both of those sides.
Throw in the draw against Bournemouth, no matter the circumstances, and that is just one point from a possible nine against the newly promoted clubs, which is not good enough.