John Madejski: Reading chairman reflects on his 25 years at club
Last updated on .From the section Football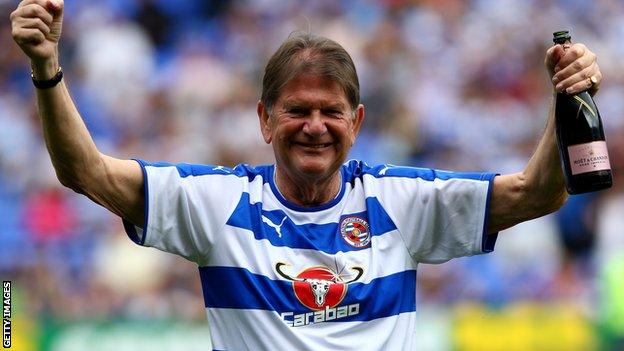 Reading chairman Sir John Madejski admits he is enjoying "some me-time" after stepping off "a white-knuckle ride" at the Championship club.
The 74-year-old who marked a quarter of a century at the club on Tuesday, said his relief at transferring the ownership to a Thai consortium in September 2014 was "palatable".
"It's just so much more relaxing," he told BBC South Today. "I don't feel the burden any more. You have no idea what that means."
Madejski remains on the club's board despite no longer owning a stake and has now given his blessing to the new owners to sell the naming rights for the stadium he helped build.
"I don't own it any more, so it's up to my friends from Thailand," he said.
"If they find someone willing to pay millions of pounds to have the name and the naming rights, then why not?
"I would've done the same had I found someone. But, that's why we still call it the Madejski Stadium."
'It tore the heart out of me'
Sir John admitted former majority shareholder Anton Zingarevich's sudden departure from the club in June 2014 had hurt him.
"I was bitterly, bitterly disappointed and upset by the whole shenanigan," he said.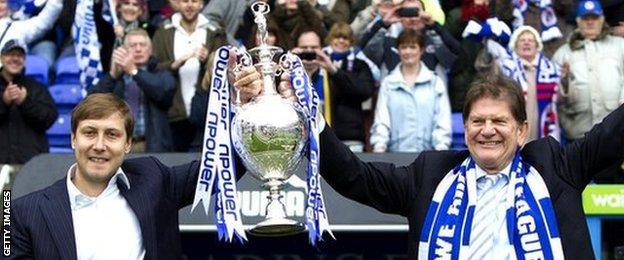 "I think I was beguiled by the fact Anton went to school locally at Bearwood College and his father was reputably a billionaire three-times-over.
"I thought all my Christmases had come at once. I thought it was too good to be true and, invariably, it was."
Sir John played-down rumours the club was days from administration after Zingarevich pulled his investment, but described the arrival of the Thai consortium of new owners as "a great salvation".
"It was pretty darn tricky," he added. "I had to put my hand in my pocket yet again and produce seven-figure sums of money just to keep the club going.
"It tore the heart out of me I can tell you, having looked after the club for so long, for that to happen."
Future prospects under Thai owners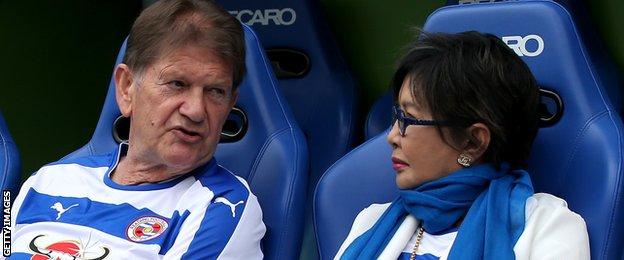 Clearly burned by the fallout from Zingarevich's sudden departure, Madejski transferred his remaining 49% stake as a Thai consortium completed its takeover three months later.
"I always predicted many years ago that all Premier League clubs would be foreign-owned within 10 years," he said.
He admitted the landscape of football ownership is dramatically different to the one he first entered.
"It's not for the faint-hearted," he added. "I've been owner since 1990 and the club's been for sale ever since. Only billionaires need apply."
From Elm Park to a new arena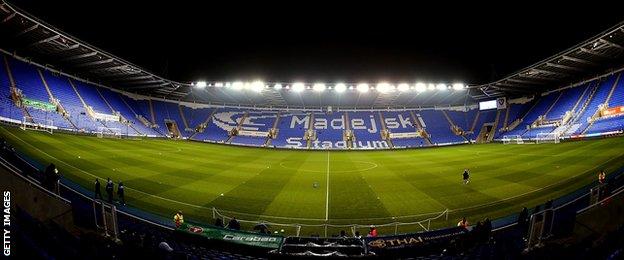 One of Madejski's most significant steps as owner was to move the club from its 102-year home at Elm Park to the 24,200-capacity stadium which bears his name in 1998.
"It's a lovely stadium and one of the best in the country," he said. "But, I think my academy school [less than two miles away] is a prouder achievement as that actually changes lives.
"People come here and they make friends. It's a real social occasion. A lot of friendships have been forged here over the years, which I like as they are at the heart of the community."
Footballing memories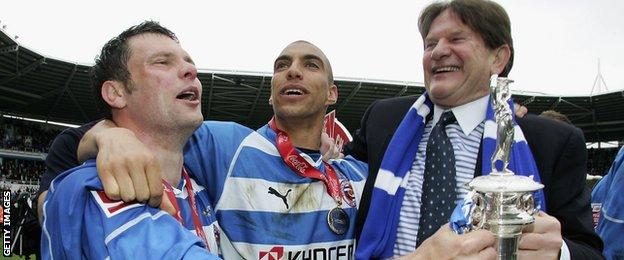 Reading won promotion to the Premier League for the first time in their history in 2006, achieving a record 106 points as they topped the Championship.
Madejski described the moment as "mission accomplished".
"I'm delighted to say that under my tenure, we've had the best football played at Reading ever," he said.
"But, the most curious thing to me is you can have 17,000 fans out there and you could almost have 17,000 different views of how things went out on the pitch.
"That's how mercurial the game is and almost how daft it is. Everybody's got a view and anything can happen."
Do it all over again?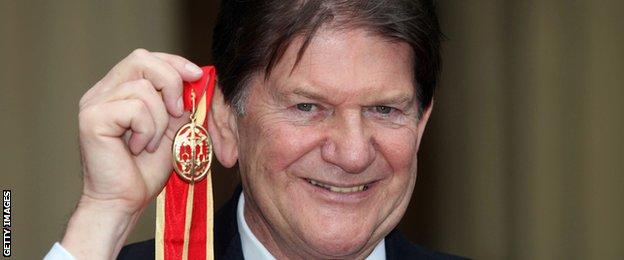 Now clearly enjoying his capacity of having "no pecuniary interest in the football club", Madejski was asked if he would consider taking on the ownership of a club a second time.
"It's a hypothetical question and a silly one," he said.
"The club was in dire straits at the time I took over. I was very much a man of the moment. I thought the club was worth preserving for the town and the community.
"Would I do it again? It depends if my fortunes were such that it benefited the club at the time."