Fifa: World Cup expansion plan criticised by clubs' body
Last updated on .From the section European Football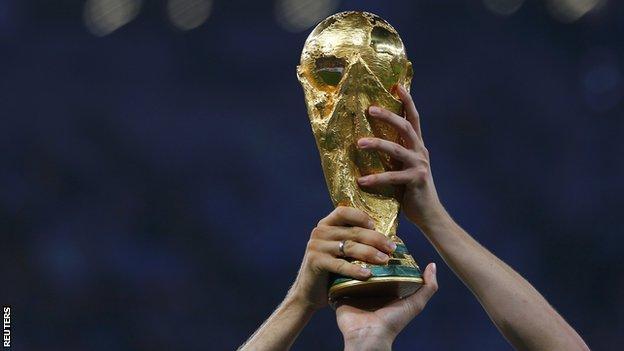 The European Club Association has criticised Fifa's reform plans and the recommendation of its executive committee to consider expanding the World Cup to 40 teams.
Fifa deferred a decision on expanding the World Cup pending a further study.
But ECA said failing to consult clubs was proof the proposed reforms the committee hopes will restore Fifa's integrity are not up to standard.
"Clubs are not prepared to be further ignored," it said.
"ECA believes that rather than reduce the risk of tension within the football family, the proposed recommendations will only lead to increased frustration among stakeholders."
The proposals from Fifa's executive committee must be ratified by 209 member associations in February.