Argentine FA presidential election ends in farce as extra vote cast
Last updated on .From the section Football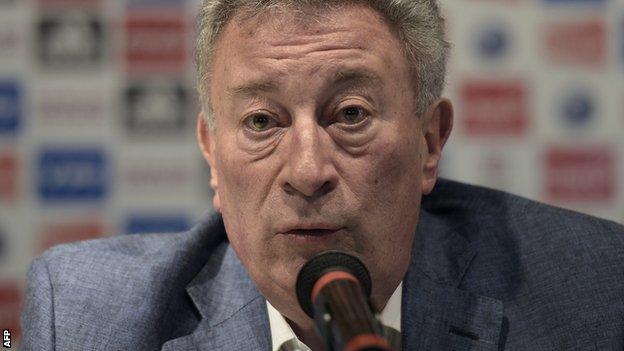 The Argentine Football Association had to abandon its first democratic election in 36 years when organisers discovered an extra vote had been cast.
The vote between interim president Luis Segura and entrepreneur and television personality Marcelo Tinelli ended in a 38-38 tie - from 75 assembly members.
Segura has been acting president since Julio Grondona, who ruled the AFA after taking office in 1979, died last year.
"This is disconcerting and even embarrassing," Segura said.
The acting president suggested he and Tinelli, who ran on a platform of ousting the old order, could try to find some common ground and work together.
Segura added: "We will call a new election if it has to be done but we will try to follow a path that maybe this error was a message for all of us to analyse forming one common ticket.
"If that doesn't work we'll call [another] election."