Wycombe v Aston Villa: Gulf is huge - Matt Bloomfield
Last updated on .From the section Football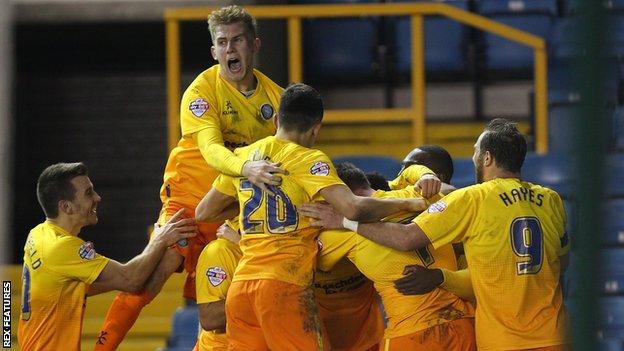 Wycombe cannot underestimate out-of-form Aston Villa in their FA Cup third-round tie, according to Chairboys midfielder Matt Bloomfield.
Villa, bottom of the top flight, travel to the League Two play-off hopefuls.
"Aston Villa aren't having the best of seasons but they've got players there earning in a week what some of our boys earn in a year," said Bloomfield.
"The gulf is huge. They've got players of proven quality and there'll be no underestimating from us."
He added: "To get a Premier League team at Adams Park is a great one, but we will truly respect Aston Villa, the heritage of the club and supporters and the quality they will bring."
Villa have only won three times this season so far and have lost eight of their last 10 matches, while Wycombe are ninth in League Two, with four wins from their last seven in all competitions.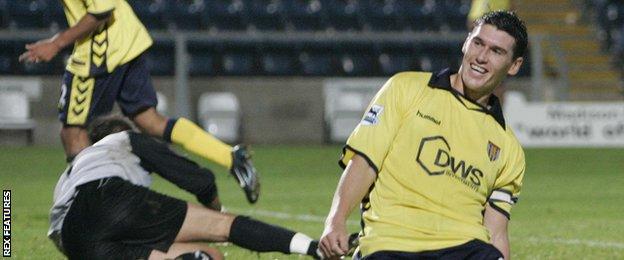 And Bloomfield says Gareth Ainsworth's side must try to enjoy coming up against higher-profile players.
"I've played in some good games where we were fortunate enough in the League Cup to go to Fulham and Charlton - then of the Premier League - and win," said Bloomfield.
"But equally at the same time I've played in some games where, like the Aston Villa game, in the second half we lost 7-0 in 45 minutes where they show their true quality.
"For us, you don't think about how much they're earning or how many caps they've got, you go and enjoy the day and everything surrounding it.
"At the end of the day it's 90 minutes of 11 v 11 and we've seen in the past results can happen."