Footballers in Greece set for strike action, says PSAP
Last updated on .From the section European Football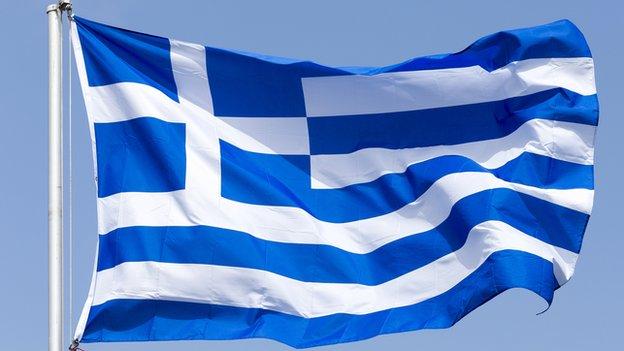 Footballers in Greece are set to go on an indefinite strike, says the country's players' association (PSAP).
PSAP says the Hellenic Football Federation (EPO) and the top two leagues have failed to keep to an agreement over a players' relief fund.
"The players have been forced to go beyond the limits of tolerance and patience and are tired of hearing only promises," said PSAP.
The strike is set to begin with third round cup matches from 15-17 December.
It will continue with the next rounds of Superleague and Football League matches which are scheduled to take place from 19-21 December.
"There is no other way to try and preserve our professional, economic, athletic and material existence," added PSAP.
"We ask nothing more than to activate the relief mechanism that was agreed upon. We do not want anything more than what we are entitled to."