Mark Warburton: Rangers boss wary of League Cup changes

By Richard Wilson
BBC Scotland
Last updated on .From the section Rangers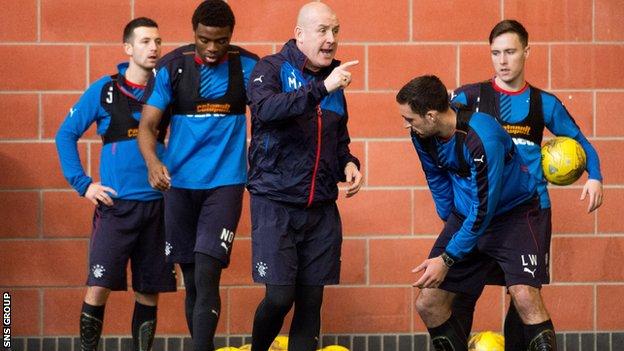 Mark Warburton believes the revamped League Cup format "is not the ideal scenario" for Rangers' pre-season.
The Ibrox manager would prefer to test his side against English or European opposition before the start of the league campaign.
"I'm not sure it suits the bigger clubs," said Warburton.
"I say that very politely, to have a pre-season program where your last two games could be against lower league opposition."
While welcoming the willingness to make changes to the Scottish football calendar, Warburton suggested he would rather have other objectives in July.
He also said that the planned two-week January break will only provide players with four days off, since it is essentially just the same as an international fortnight.
"Pre season is the most important time of the year, you get six weeks to work with the players, to bed in new individuals and tactical ideas, go away in your tour," he explained.
"That [time] needs to be the highest quality. In terms of the League Cup format, a pre-season programme should be starting low in quality building up to the week before with the best possible test.
"If we could have a pre-season of five or six games, you play a non-league opponent, a lower league opponent, one just before then games against and EPL team and a top European opponent at a packed Ibrox. That is ideal. That is how I worked it down south and how I would work it up here as well.
"Just because there's a referee [in the cup matches] doesn't make it a competitive game. I'd love to play a top Bundesliga or La Liga club at Ibrox and see where the players are a week before the beginning of the season.
"I want the best pre-season programme for Rangers, to provide the best possible competition and preparation.
"When do you come back for pre-season if European football starts in the second week of July? When do you finish the last season to get the four or five weeks minimum rest that you need?"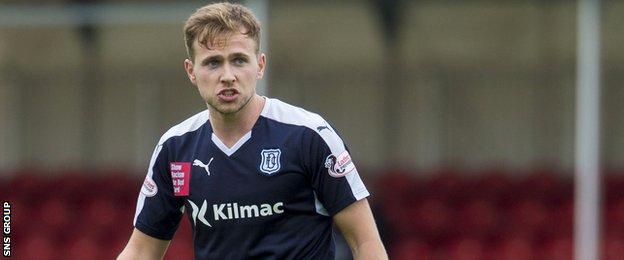 Warburton also dismissed reports linking the club with the Dundee striker Greg Stewart.
"I'm amazed to see such headlines," he said. "He's a very talented player, we look at many players down south and in Scotland. He's one of many players we're apparently linked with.
"If we can secure a player who adds quality we don't currently possess, we'll move. But Rangers will conduct their business in the appropriate way."
Having expressed his commitment to Rangers last week in response to interest from Fulham, Warburton said that he did not want to have to repeat himself following his name being linked to the managerial vacancy at Swansea.
"It's a compliment to the players, credit to them," he said. "A manager only ever gets linked to jobs, and it's always flattering to get linked, if we're winning games of football.
"I'm not just going to repeat what I said last week. I surely can't go down that path again."