Ben Tomlinson: Tranmere striker apologises for swearing at fan
Last updated on .From the section Football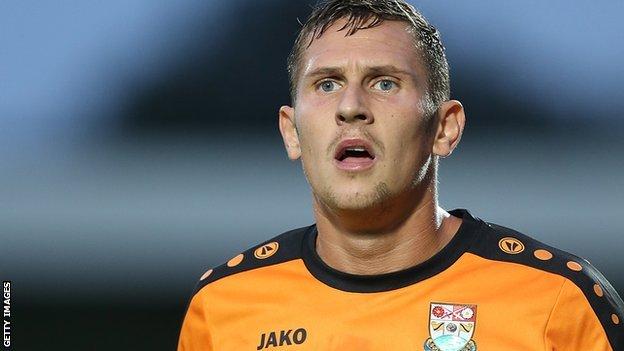 On-loan Tranmere striker Ben Tomlinson has apologised to the fan he swore at in their FA Trophy loss to Wrexham.
The 26-year-old was part of the Rovers team that lost 4-2 to their National League rivals at Prenton Park.
Tomlinson, who is on loan from Barnet, will also donate some toys to Tranmere's Christmas appeal.
"At Saturday's game against Wrexham I swore at a supporter and I would like to apologise unreservedly for doing this," he told the club website.
"Footballers are human beings and when things are not going well for us, despite the hard work we are putting in on the training ground, we can get just as frustrated as the fans, which is why on Saturday I reacted badly to some criticism from the stands.
"However, I fully accept that it was entirely the wrong thing to do and sets a very bad example, particularly to our younger supporters, and I therefore offer a full and unreserved apology."