Jose Mourinho: Chelsea manager not certain to go, says Pat Nevin
Last updated on .From the section Football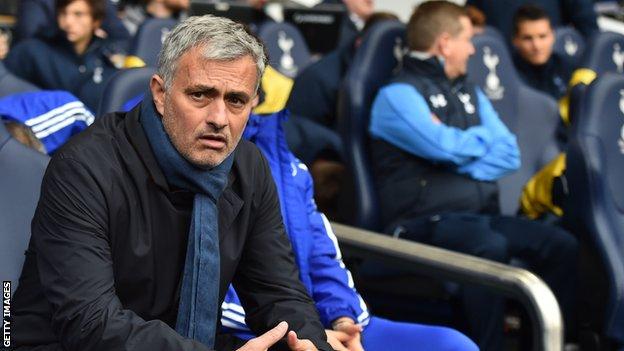 Speculation about Jose Mourinho's position as Chelsea manager is nothing new and will "ebb away", says former Blues winger Pat Nevin.
Mourinho's future is in doubt following discussions amongst club directors.
The Premier League champions were beaten 2-1 at Leicester on Monday - their ninth loss in 16 league games - to sit just a point above the relegation places in 16th.
Asked if Mourinho, 52, would be sacked, Nevin said: "I don't see it happening."
The former Scotland winger, a regular pundit on Chelsea's television channel, was speaking on a special BBC Radio 5 live programme about Mourinho's future.
Nevin, who played for the London club from 1983-1988, added: "I've been outside Stamford Bridge seven or eight times after games this season and the mood today is no different.
"I would agree the manager's future has been in doubt for months, but that doesn't mean he will go.
"It builds up and comes to a crescendo, but every time it then ebbs away."
Chelsea host fellow strugglers Sunderland in the Premier League on Saturday.
'A nuclear option'
Nevin was asked about comments Mourinho made immediately after Monday's 2-1 defeat.
The Portuguese said he felt his "work was betrayed" by his players at the King Power Stadium.
"That is extreme," said Nevin. "I would love to ask Mourinho if he meant that. And, if he did, who did he mean exactly?
"Who let him down deliberately? Because that is what betrayal means. It's an extraordinarily strong word in the English language.
"I wonder if he is aware of how strong. Because if he is, then it was a nuclear option."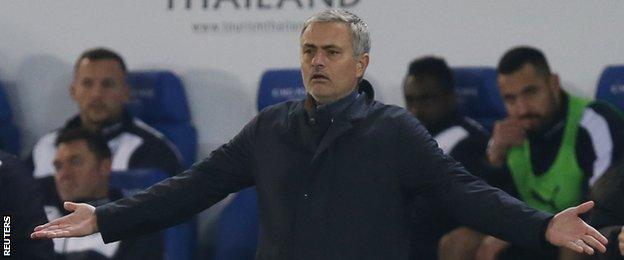 Should Mourinho go? The vote
As part of Wednesday's Sportsday Live on the BBC Sport website, we asked readers what Chelsea should do. Here's how the voting broke down:
Sack him, he's lost the plot - 29%
Hold on to see if they hammer Sunderland - 8%
Be patient… decide at the end of the season - 44%
You can't sack Jose Mourinho - 18%
An accusation? Or a masterstroke?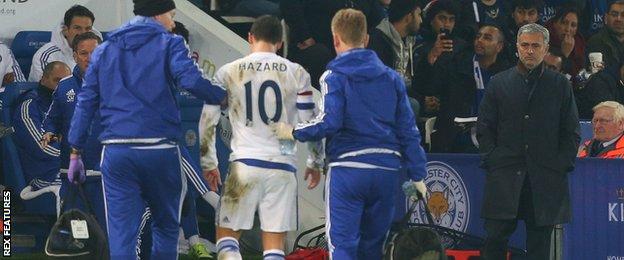 Burnley midfielder Joey Barton, appearing alongside Nevin, suggested an alternative opinion on Mourinho's post-match comments.
"Semantics can be really difficult here," he said.
"Has Mourinho directly accused anyone of betrayal? If he did, then there is no way back.
"He tends to build an incredible bond with players and backs them to the hilt in the media.
"But is this another one of his masterstrokes? Is he deflecting away from the result and the run of form they're on?"