Premier League: Leicester, Newcastle & the slide from seven
Last updated on .From the section Football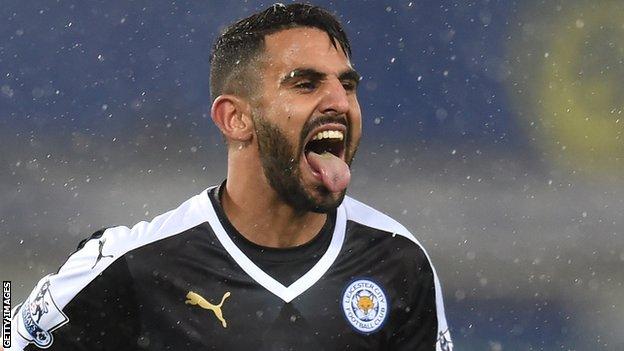 The turkey and stuffing might taste extra sweet for Leicester as they enjoy Christmas Day at the top of the Premier League.
Manager Claudio Ranieri has continually stated that his only target is to reach the 40-point mark and safety - but the Foxes have already got 38.
On Boxing Day the 24th Premier League season will near the halfway point - but who will end the season at the top of the table? And what do the history books suggest?
Two spectacular surges
It was probably a case of tough times on the training ground on Christmas morning for the players of Manchester United in 1996 and Arsenal the following year. United were fifth and Arsenal sixth going into Christmas - but both of them ended the season lifting the Premier League trophy. They remain the only teams to move from outside the top four at Christmas to finish first.
Top of the Premier League Christmas Day 1996

P

W

D

L

PTS

Liverpool

19

11

5

3

38

Arsenal

18

10

5

3

35

Wimbledon

18

10

4

4

34

Aston Villa

18

10

3

5

33

Man Utd
18
8
7
3
31
Five festive winners
Looking for an omen Leicester fans? Recent history seems to be on your side because five times in the last six years sitting top on 25 December have been there at the end. The one interloper? Manchester City climbed from third to first in the 2013-14 season. Of course, they needed a helping hand from Crystal Palace - and a loss of footing from Liverpool captain Steven Gerrard - as they came back to pip the Reds to the title.
Top of the Premier League Christmas Day 2013

P

W

D

L

PTS

Liverpool

17

11

3

3

36

Arsenal

17

11

3

3

36

Man City
17
11
2
4
35
Six steps to success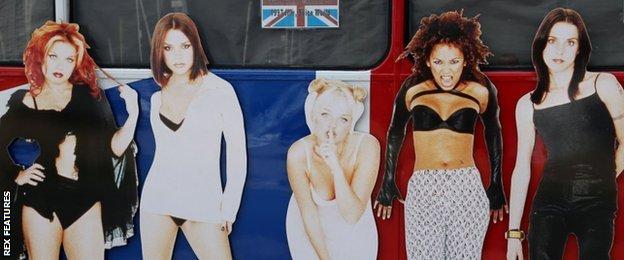 If Arsene Wenger was listening to the Christmas number one in 1997 he may well have thought that "Too Much" by the Spice Girls was an accurate assessment of the ground his team needed to make up if they were to win the title.
They were 13 points off the top at Christmas but became the only team to move from sixth on 25 December to champions at the end of the campaign.
Top of the Premier League Christmas Day 1997

P

W

D

L

PTS

Man Utd

19

13

4

2

43

Blackburn

19

11

6

2

39

Chelsea

19

12

2

5

38

Leeds

19

10

4

5

34

Liverpool

18

9

4

5

31

Arsenal
18
8
6
4
30
The big slide from seven
The Eddie Murphy film Trading Places was shown on BBC One towards the end of Christmas Day 1994. By the end of that season, Norwich City were doing exactly that.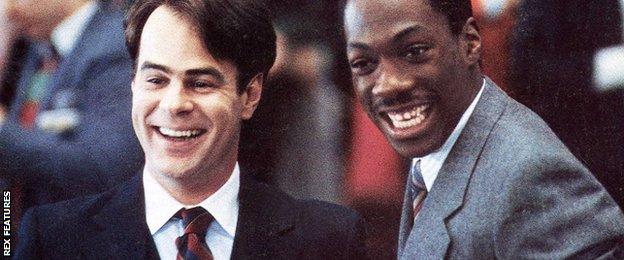 The Canaries reached Christmas in seventh place and dreaming of a place in the Uefa Cup but they ended the season dropping down into the second tier after winning just one of their final 20 league games.
Seven times on top
Perhaps not entirely surprisingly Manchester United have been top of the Premier League seven times at Christmas. They have gone on to win the title in five of those seasons.
The big beast of the Premier League era, United have been in the top four an incredible 20 times at Christmas.
Tears of the 10-point failure
Yes, of course he would love it if he could beat them, but unfortunately that didn't happen for Kevin Keegan and his Newcastle team.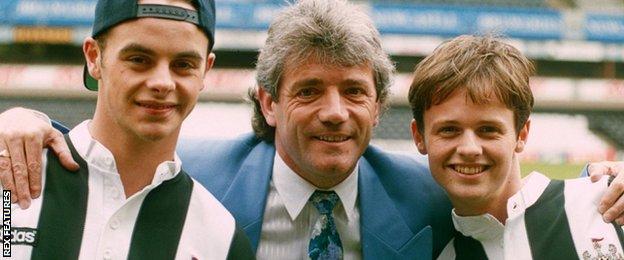 The Magpies had a 10-point lead at Christmas in 1995 - a day on which it actually snowed across parts of the United Kingdom - and extended that to 12 by mid-January. Then the wheels came off - with a poor run of form resulting in a second-placed finish. No team has blown a bigger lead at Christmas than the one Newcastle had back then.
The poor run of form included a 4-3 defeat at Liverpool, but although it was a thrilling game, that probably didn't come as much consolation for Keegan and his team.
Top of the Premier League Christmas Day 1995

P

W

D

L

PTS

Newcastle

19

14

3

2

45

Man Utd
19
10
5
4
35

Liverpool

19

10

4

5

34
United's dirty dozen
It remains unknown whether Sir Alex Ferguson is a fan of the work of Mr Blobby, a character once described as "a metaphor for a nation gone soft in the head". But both Mr Ferguson and Mr Blobby had plenty of reason to enjoy their Christmas in 1993.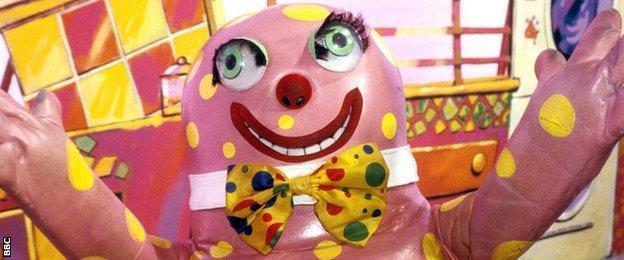 Not only was the pink one from Noel's House Party top of the charts, but United had what remains a record 12-point lead at Christmas, with Leeds and Blackburn trailing in their wake.
United weren't going to blow that one and ended up winning the title by eight points.
Top of the Premier League Christmas Day 1993

P

W

D

L

PTS

Man Utd
21
16
4
1
52

Leeds

22

11

7

4

40

Blackburn

20

11

5

4

38
Taking a 24-point tumble
Goodbye sang the Spice Girls at Christmas in 1998 and that is exactly what Aston Villa fans said to their team's title hopes shortly after the turn of the year. Villa led the table for 14 rounds but their form tumbled and John Gregory's side finished sixth - the most a team has dropped after sitting on the summit on 25 December - with eventual treble winners Manchester United taking the spoils. Again.
Top of the Premier League Christmas Day 1998

P

W

D

L

PTS

Aston Villa

18

10

6

2

36

Chelsea

18

8

9

1

33

Man Utd
18
8
7
3
31