Jose Mourinho sacked: How he fell out of love with his Chelsea players
Last updated on .From the section Chelsea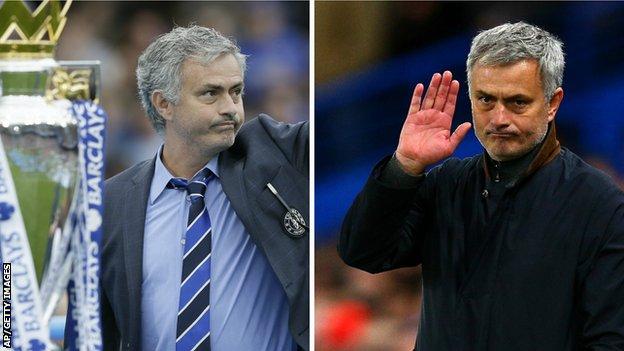 All too often in these modern times, a relationship breakdown is played out across social media for everyone to gawp at and gossip about.
For Jose Mourinho, this was a very public end to his second Chelsea love affair. 'The Happy One' became a man "betrayed".
But where did it all go wrong this season? What were the tell-tale signs? Could we have predicted this might happen?
With the help of social media, BBC Sport charts what former Arsenal defender Martin Keown described as "a campaign where he fell out of love with his players".
2 August - Community Shield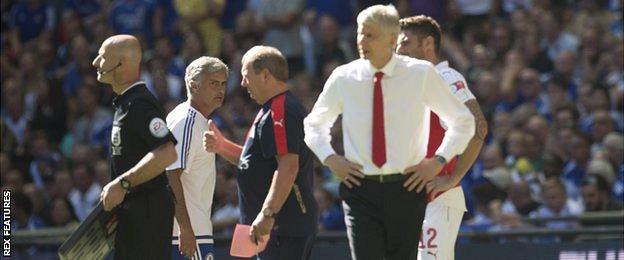 Arsenal manager Arsene Wenger - famously branded a "specialist in failure" by Mourinho - claims an early season victory over Chelsea as Alex Oxlade-Chamberlain scores the only goal of a dull Community Shield.
Most are still backing the Blues to be lifting silverware come May, but the big question ringing round Wembley is who snubbed who, after Wenger and Mourinho appear to avoid shaking hands after the final whistle.
The Chelsea boss goes on throw his medal into the crowd on his way down the tunnel. Nothing to see here, folks...



7 August - Four-year contract - but not everyone convinced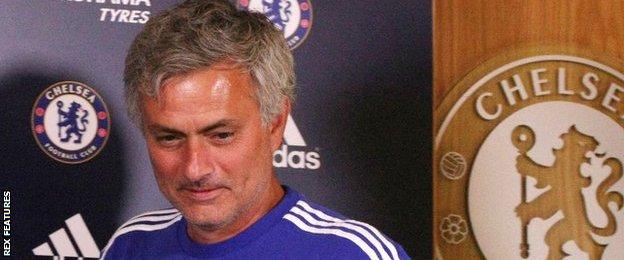 "I am very happy to know I will be staying here for a long time." Oh Jose.
Time makes fools of us all and the four-year deal that seems like a renewal of vows between Mourinho and Chelsea is soon to be the basis for divvying up the post-split spoils.

8 August - Swansea draw and Carneiro debacle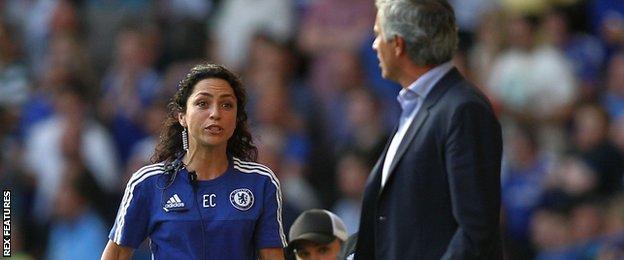 The champions open their title defence with a 2-2 draw against Swansea, but Twitter users wince at his barb that female club doctor Eva Carneiro and head physio Jon Fearn are "naive" about the game after they run on to treat Eden Hazard with the Blues down to 10 men.
Is it an early sign not all is well at the club?


16 August - 3-0 defeat by Man City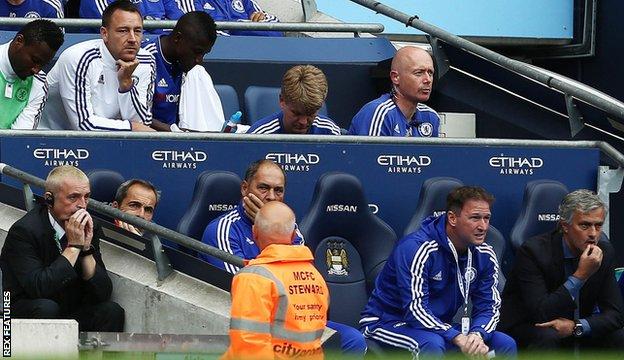 A 3-0 walloping at one of your chief title rivals is bad enough, but when it comes with a half-time hooking for club captain John Terry, it hints at something amiss behind the scenes.
Chelsea's only significant summer signing so far is goalkeeper Asmir Begovic.


3 October - Defeat by Southampton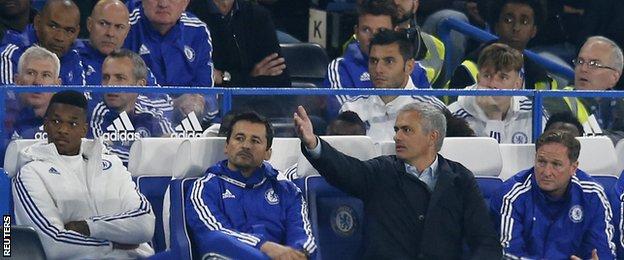 Eight games into the Premier League season and just eight points gained.
Mourinho follows his side's 3-1 home defeat by Southampton by telling Roman Abramovich the owner will have to sack him if he wants rid of him. Russian billionaires are perhaps not the type to deliver ultimatums to.



24 October - Sent off v West Ham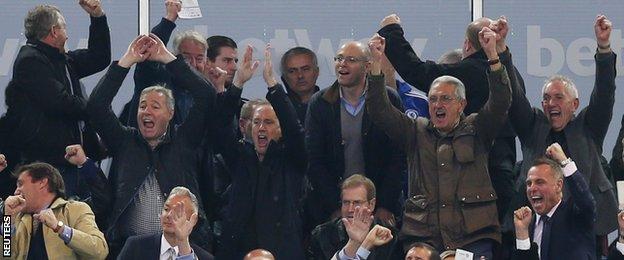 Chelsea's season continues to flat-line as they come a cropper away to London rivals West Ham.
And to add the slightly bizarre to insult and injury, Eastenders actor Danny Dyer films the Chelsea manager from his new perch in the executive boxes.



31 October - Liverpool defeat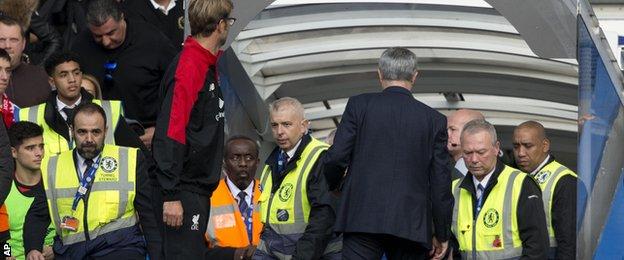 This one stings. Liverpool, led by 'Normal One' Jurgen Klopp, run out comfortable winners despite going behind after three minutes.
The home fans sing Mourinho's name in support of their man, but the away contingent warn him he will be sacked in the morning.



7 November - Stadium ban for defeat by Stoke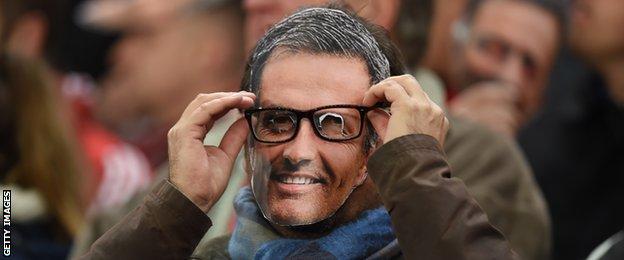 Mourinho remains at the luxurious Crewe Hall Hotel rather than joining his team on the trip to the Britannia Stadium as he serves a one-match stadium ban for his outburst at referee Jon Moss at Upton Park.
He will have needed a stress-relieving visit to the spa after watching a team of his lose seven league matches in a single campaign for the first time. And it is only early November.


14 December - Defeat by Leicester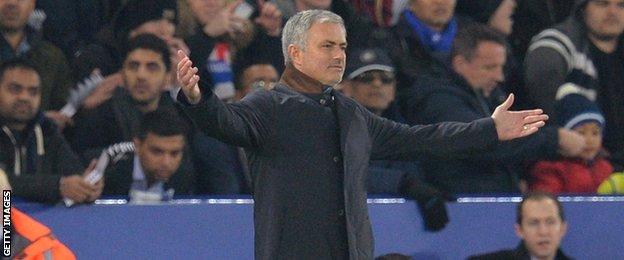 A week after the champions lose to Premier League new boys Bournemouth, the toys come out of the pram in defeat by Leicester.
Mourinho accuses his players of "betraying his work" and seems unimpressed by the extent of the injury that forces Eden Hazard off the pitch during the first half.
He says he feels "ashamed" of being 16th, just two places and a couple of points above the relegation zone. He won't be given the chance to make amends.


17 December - Sacked

Mourinho is shown the door and the third-season theory - that his methods deliver short-term success but are ultimately doomed to fail - is strengthened.
Technical director Michael Emenalo confirms the worst-kept secret in football, saying there had been "a palpable discord" between the players and manager.