Liberia's Sherman Nathaniel Sherman reitres after freak injury
By Jonathan Paye-Layleh
BBC Africa, Monrovia
Last updated on .From the section Football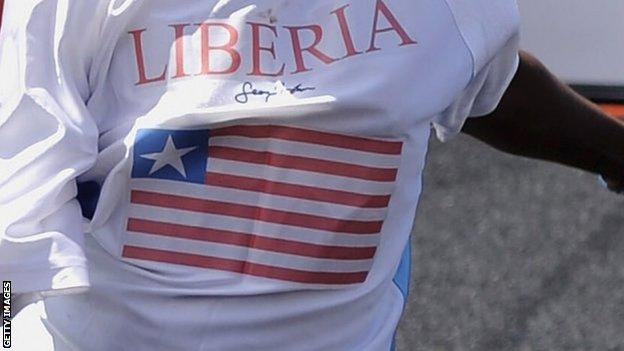 Liberia goalkeeper Nathaniel Sherman has ended his hopes of making a comeback, succumbing to the freak eye injury he suffered in September.
The 24-year-old had surgery on his right eye after walking into a glass door but doctors were unable to correct fully the damage.
"Since I can't play football any longer, I have to go back to school," Sherman told BBC Sport.
He is hoping to complete a degree in civil engineering and sociology.
Sherman suffered the career-ending injury when he was in Monrovia preparing for a crucial Africa Cup of Nations match against Tunisia.
He now wears glasses and has been seeking the help of the Liberia government and sport authorities to study abroad where he would complete his education.