Derek Adams hails 'thoroughly outstanding' Plymouth Argyle
Last updated on .From the section Football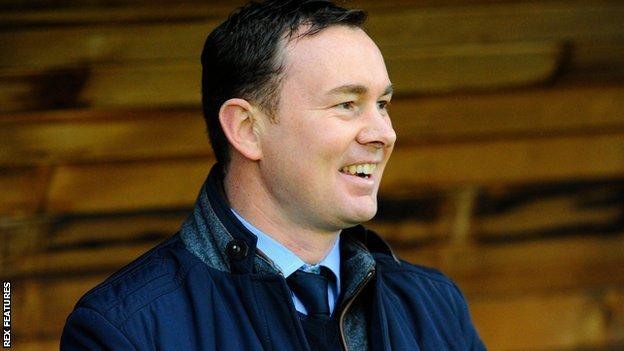 Plymouth Argyle manager Derek Adams has lauded his team after they ended their four-game winless run with a late 2-1 victory at Hartlepool United.
Kelvin Mellor's late goal - after he had given away a penalty - saw Argyle return to the top of League Two.
"We've seen teams come here and struggle to get a point," he said.
"But I've got a group of players who are thoroughly outstanding, I love them to bits because they keep on going and they're a fantastic group."
The win was only the second in the last eight games for Argyle, who had a five-point lead at the top of English football's fourth tier last month.
"We've got the same [number of away] wins now as we had during the whole of last season," added Adams to BBC Radio Devon.
"That's very important at this stage in the season, our away form is excellent and you'll need to do that to do well in this league.
"It's important that you look to see how you can improve the side, and that was one of the areas where we had to improve on this season, yes we need to win at home, but it's important that you can win away from home as well. "