Guus Hiddink: Chelsea players must look in the mirror
Last updated on .From the section Football
Guus Hiddink has told his Chelsea squad to "look at themselves in the mirror" and be "ultra-critical".
The Dutchman, a short-term replacement for sacked Jose Mourinho, also said he would have a "brief" chat with players who did not have the necessary desire.
Chelsea sit 15th in the Premier League after 17 games, just three points above the drop-zone.
Hiddink added that finishing fourth was still a "mathematical possibility" but said it would be a very difficult task.
"This league is very strong," he said. "All the teams can kill each other."
The former Netherlands coach, 69, also revealed he was keen to bring former striker Didier Drogba back to the club to work alongside him.
Hiddink first managed the Blues on a temporary basis for the final three months of the 2008-09 campaign, replacing Luiz Felipe Scolari.
He helped them win the FA Cup, took them to the semi-finals of the Champions League and steered them to third in the Premier League, seven points behind champions Manchester United.
On getting the job:
"I shouldn't be here halfway through the season. It means things are not going well. But, anyhow, I am glad to be back. It is a few years ago I was here in a similar situation."
On Chelsea's problems:
"It is not easy after a championship. You relax as a team and get a wake-up call. It is not easy to say that I am here and the problem is solved."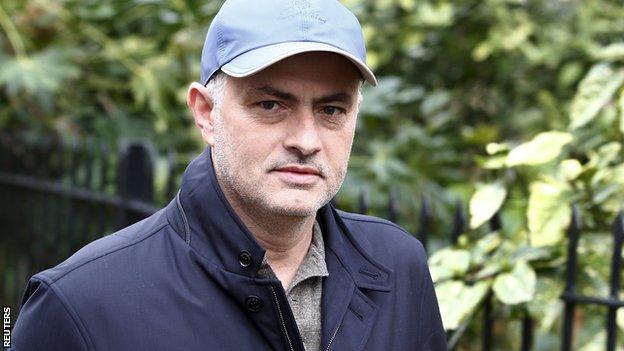 On Mourinho:
"If you look at his record over the years it is amazing. There were many, many titles. Nevertheless things happen in football. People take decisions that they have taken and I come on when I am asked."
On his message to the players:
"I talked to the squad yesterday and we talked about the past a little... why I am here, the reason why we are down. But I also told them things happen in football and I want everyone to look themselves in the mirror, for not just a second but for a long time."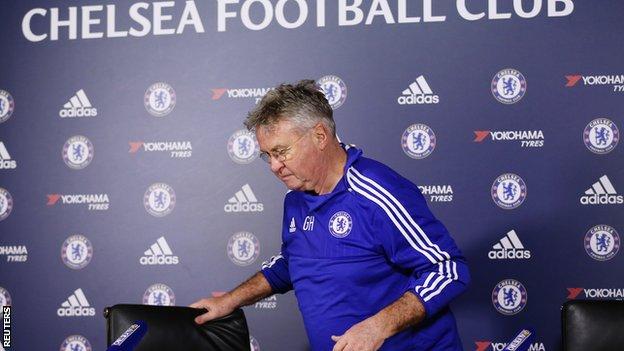 On potential January transfers:
"Let's go into the next few games and we will see. First, I would like to get through the first few games."
On the fans:
"I hope the fans will support the team, as they did briefly during the last game. The team has to take the initiative. What I know of Chelsea is that the fans back up the team, but the team has to show it first."