The Hoff: American actor explains Partick Thistle support
By John Barnes
BBC Scotland
Last updated on .From the section Football
American actor David Hasselhoff says he supports Partick Thistle because they are "a team for the people".
The Hoff has been seduced by the Scottish Premiership outfit during a Panto stint in Glasgow.
The former Baywatch and Knight Rider tweeted his support for the side earlier this month.
"They've been around since 1876 and I love that. It's about playing for themselves and playing for your honour," he told BBC Scotland.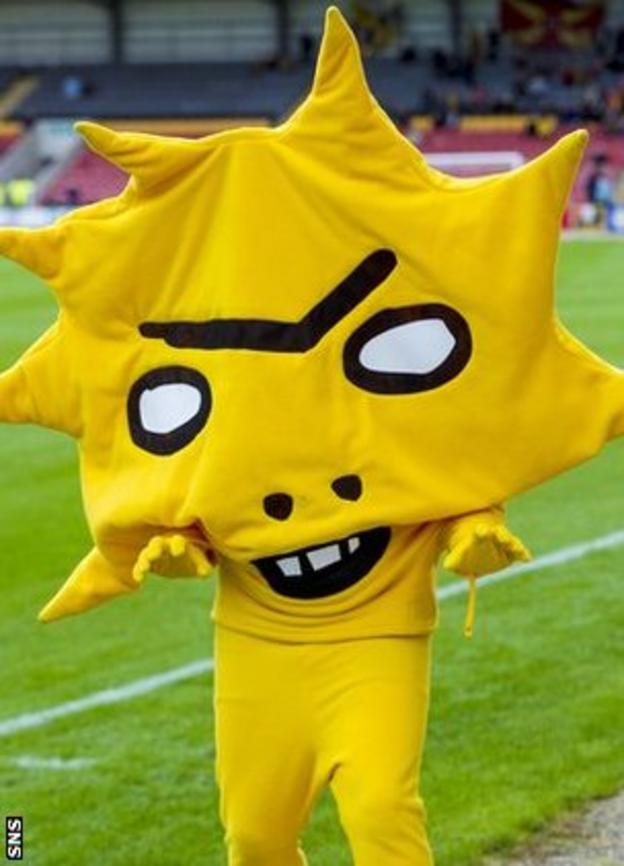 Partick Thistle's new mascot Kingsley - designed by Turner Prize-nominated artist David Shrigley - caused a social media storm on its home debut in June.
The yellow character was paraded at Firhill Stadium, but The Hoff insists he is the club's new lucky mascot.
And he drew parallels with the side and one of his acting successes.
"It's like Knight Rider was a show about how one man can make a difference; you can make a difference in your own life and someone else's life," he said.
"That's what the team's about I think.
"We came over here [to Glasgow] and [were] making a joke about the worst team in the history of the world - if they win four games in a row then it's the best record in 40 years.
"There's something strange about that; it's a wonderful thing when you can come over and draw that energy. I am the lucky mascot and I'm proud to be the lucky mascot.
"I'm putting it out in a positive way and I'm the one who did all this. I said, 'let's give reference to Partick Thistle. I didn't know who they are? Let's find them'. We did.
"And that's what we do and I think that's why we've lasted so long and people respond to me. Knight Rider was real for me and when I got it I called my Dad and said, 'Dad, I've got the greatest show in the world'. I'm still living the dream."
The Hoff Q&A

Q: "Who is the manager?"
The Hoff: "Alan Archibald"
Q: "When did they last win the League Cup?"
The Hoff: "1971"