Louis van Gaal: Should Man Utd keep or sack their manager?

By Phil McNulty
Chief football writer
Last updated on .From the section Man Utd
Manchester United's improved performance in the goalless draw with Chelsea gave embattled manager Louis van Gaal breathing space after a run of four successive defeats.
Van Gaal is under pressure after United dropped out of the Premier League's top four and were eliminated from the Champions League at the group stage - so what options will Manchester United's owners have been weighing up and what would the impact be at Old Trafford?
Keep Van Gaal
Positives: Stability and succession
United would remain under the control of a vastly experienced 64-year-old who, despite his recent struggles, has worked his way through poor results before in a stellar career for clubs and his home country the Netherlands, winning the Champions League at Ajax in 1995, reaching the final with Bayern Munich in 2010 and achieving third place at the 2014 World Cup in Brazil.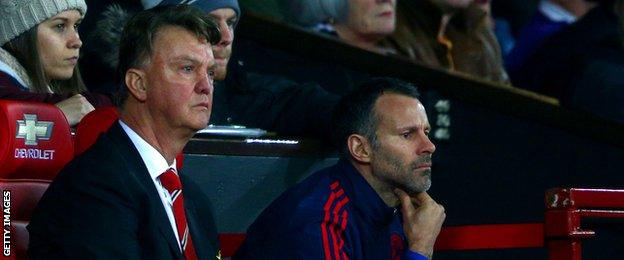 In the recent crisis, it is sometimes forgotten that Van Gaal deserves credit for stabilising United after the retirement of Sir Alex Ferguson and the ill-fated 10-month reign of David Moyes, guiding the club back into the Champions League - albeit briefly.
It will also give Van Gaal the opportunity to achieve what he has wanted at United - to leave a legacy of success and bring a trophy to Old Trafford, with the title (or a top-four place), the FA Cup and the Europa League still on the agenda.
And if the Dutchman stays, it will allow Ryan Giggs additional time at his side to learn more about the contrasting fortunes of management at the club where he is one day expected to become manager.
Negatives: Miss out on Mourinho and Guardiola
Keeping Van Gaal, perhaps even in the short term, closes off the possibility of appointing a proven and available winner such as Jose Mourinho.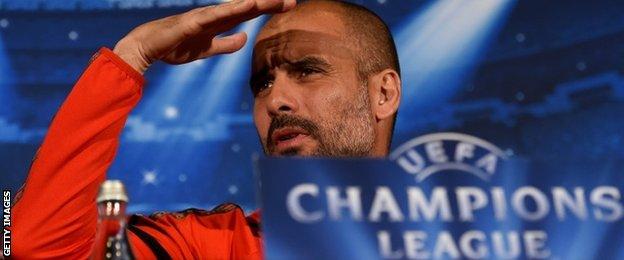 For all the tribulations of his closing months at Chelsea, the Portuguese was a Premier League title winner only in May and has the personality and stature to make him a potentially exciting fit for Old Trafford.
And if Van Gaal is kept to the conclusion of his contract, which expires at the end of next season, it additionally rules out any possibility of bringing in the most coveted coach in world football, Pep Guardiola.
The increasing strength of his links to Manchester City would make them wary of an approach that may see them being portrayed as losers in a battle with their ambitious neighbours.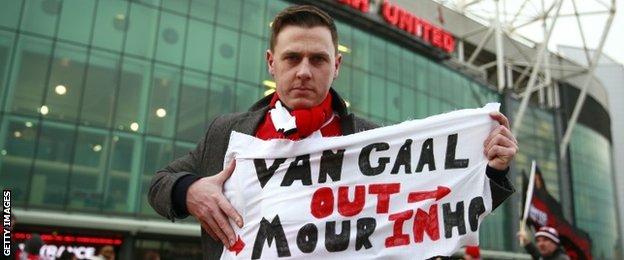 It also runs the risk of continuing the recent slide and endangering a place in next season's Champions League. The club's powerbrokers regard this season as 80% about the league and 20% about Europe, although this cannot disguise the pain at an embarrassing drop into the Europa League. A top-four finish is now the minimum requirement.
Van Gaal, despite the better showing against Chelsea, has been producing a style of football that has not met with the approval of the club's fans - even if plenty appreciated what they offered up against Chelsea.
It has often been dull and too rigid, with players seemingly stripped of all spontaneity - reflected in the chants of "attack, attack, attack" from Red Devils supporters this season.
If Van Gaal is kept too long and there is no obvious improvement, then it could end up as a major missed opportunity with Mourinho currently on the market with a point to prove after his sacking by Chelsea, and seemingly willing to step in.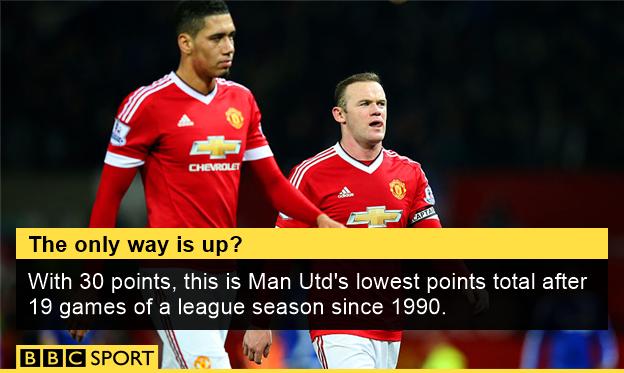 Sack Van Gaal
Positives: Release the pressure
If Van Gaal leaves, it would clear the air of discontent that has hung around Old Trafford during the recent slide, giving United a fresh start after an unfulfilling period following the departure of Ferguson in 2013.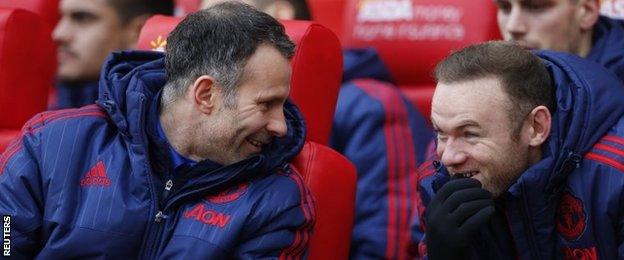 It may also lead to a release of the pressure that seems to have affected United's players - to the extent that Van Gaal admitted after the loss at Stoke City that they did not "dare" to play their natural game.
If Giggs then steps in he could act as the perfect stop-gap, even until the end of the season. It would be seen - perhaps romantically - as a return to the old United traditions of attacking football, something the Old Trafford legend was such a central part of as he won 13 titles, two Champions Leagues and four FA Cups in 963 appearances for the club.
Negatives: Quick turnover of managers
Sacking Van Gaal risks more instability as United move even further away from the security and strategy that allowed Ferguson to survive an initial rocky spell to enjoy 26 years in charge.
Moyes was sacked after only 10 months and there is no doubt United want to keep faith with Van Gaal and to see him succeed - to do otherwise would see them shift even closer to the model they want to avoid, namely a quick turnover of managers with incumbents shunted out of the door after their first extended period of poor results.
If Giggs is chosen to replace Van Gaal, they would be bringing in someone with no managerial experience other than a short spell in charge after Moyes was dismissed. There are no guarantees he would make a success of the job.