Garth Crooks' team of the week: Ozil, Shaqiri, Lukaku, Bojan

By Garth Crooks
Football analyst
Last updated on .From the section Football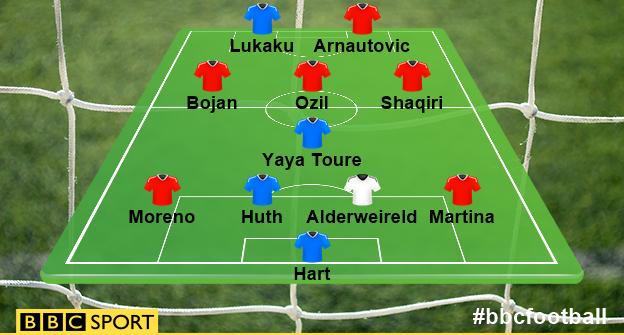 Arsenal moved top of the table with victory over Bournemouth in a thrilling festive round of fixtures.
Xherdan Shaqiri scored a stunning goal in Stoke's incredible 4-3 win at Everton, and do my old side Tottenham finally look like genuine title contenders?
Here are my selections from the games from Boxing Day to 30 December.
Goalkeeper - Joe Hart (Manchester City)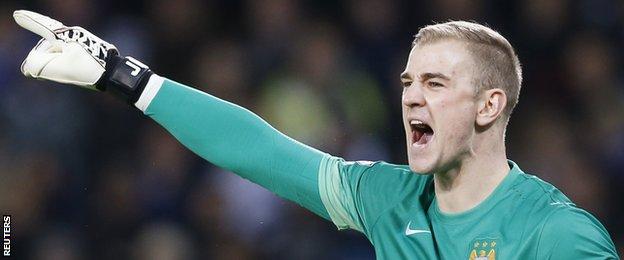 There were some notable goalkeeping performances over the Christmas period but Joe Hart gets my vote. Let's not kid ourselves, Manchester City are making hard work of this title race and the England keeper is doing everything he can to make up for some unpredictable defending, especially by Eliaquim Mangala, who at times looks like a nightmare waiting to happen.
Hart needed to keep his nerve against a resilient Leicester, particularly as Manchester City looked fragile at the back, and David Silva and Sergio Aguero were firing blanks further up the field.
Defender - Cuco Martina (Southampton)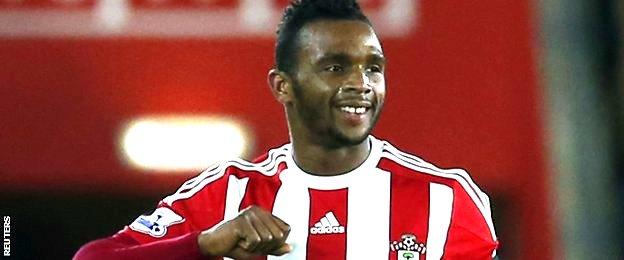 I must be honest, this lad was not on my radar before Southampton hammered Arsenal 4-0 on Boxing Day, but I won't forget his name now.
What a way to introduce yourself to the Premier League. I have only seen one full-back who could score goals with the outside of the boot in the same way Martina did, and that was the great Brazilian Roberto Carlos. Saints manager Ronald Koeman clearly knows a player when he sees one and this looks like another amazing find by the Dutchman.
Defender - Toby Alderweireld (Tottenham)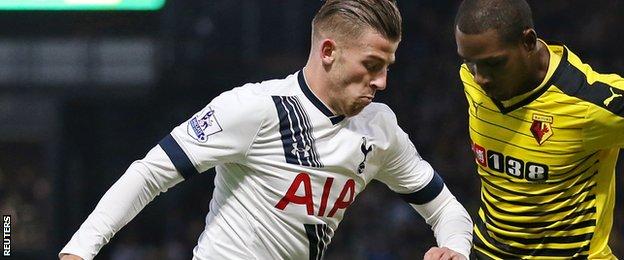 This lad has been quietly consistent for Spurs and is developing a very comfortable partnership with his Belgium international team-mate Jan Vertonghen. However, he is also proving to be quite a menace in the opposition penalty area on set-plays.
He played a significant part in keeping Tottenham's goals against column to a minimum against Norwich and Watford. However, Watford's Nathan Ake receiving his marching orders for trying to decapitate midfielder Erik Lamela also made a considerable contribution to Tottenham's fortunes.
Defender - Robert Huth (Leicester)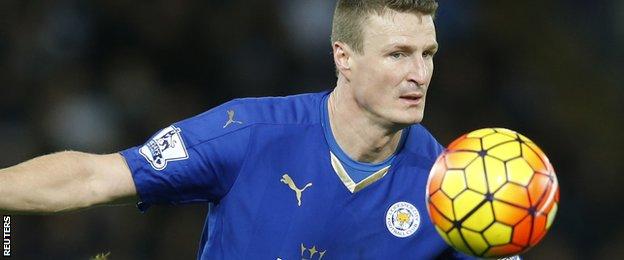 There are some defenders that strikers just don't like facing and Robert Huth is definitely one of them. He comes from the old school of defending and believes if it moves, you are entitled to kick it. The German is a terrific competitor and you will always find him at the heart of any melee on a set-piece.
Against Liverpool, he was like a rock, and he completely put the wind up Manchester City striker Sergio Aguero, who was as quiet as a lamb. Poor Raheem Sterling had to battle up front all on his own against this uncompromising bully. Huth is definitely my kind of defender - brilliantly irritating.
Defender - Alberto Moreno (Liverpool)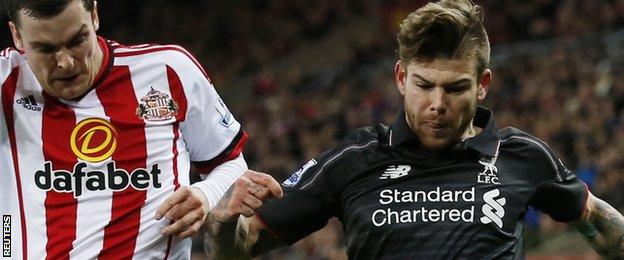 Liverpool look like they are slowly coming to the boil, although every time I see Jurgen Klopp in the technical area he looks like he's about to explode. Just as well he has a cool-headed and technically gifted full-back in Alberto Moreno. The Spaniard has been almost ever present under Klopp and is proving to be extremely reliable.
Moreno played in Liverpool's 1-0 victories against Leicester and Sunderland over the Christmas period and he looks as safe as houses. The Reds are now five points off a Champions League position and I would not bet against them actually qualifying for the competition next season.
Midfielder - Yaya Toure (Manchester City)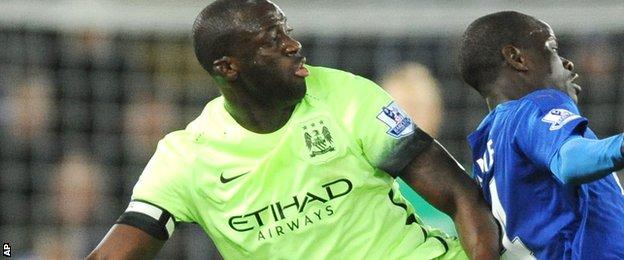 He scored what can only be described as a "beautifully struck Yaya Toure goal" against a thoroughly outplayed Sunderland.
In the absence of Vincent Kompany, City would be entirely without leadership were it not for Toure's immense authority. Such was the case against Arsenal in their previous fixture and again against Leicester, where City lacked a 'killer instinct'. Toure - nevertheless - remains resolute and proves to be the perfect support act for Raheem Sterling and Kevin de Bruyne who, due to his presence, can take the risks their game demands.
Toure seldom misses a game and, even when he doesn't play a starring role, Manuel Pellegrini knows he can always rely on the Ivorian. While City wait for Silva and Aguero to start firing on all cylinders again, Toure's presence is essential in the City line-up if they are to stay in the title race.
Midfielder - Xherdan Shaqiri (Stoke)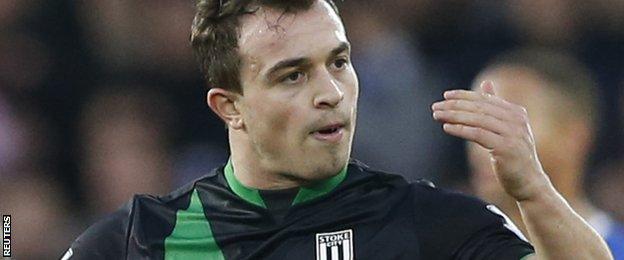 Xherdan Shaqiri played his part in the demolition of Manchester United but the die had been cast when Louis van Gaal decided to leave his captain Wayne Rooney on the bench. The rash decision by the United boss only served to galvanise Stoke fans, who live to see their club bring the big teams down a peg or two - and that is precisely what happened.
However, the goal Shaqiri produced at Goodison Park 48 hours later was just sheer genius and without doubt the best goal I have seen this season - not to mention the best game. Watching Shaqiri, Bojan and Marko Arnautovic play together was like watching Alan Hudson, Jimmy Greenhoff and Terry Conroy playing for Stoke on a good day at the old Victoria Ground. Now those were the days.
Midfielder - Mesut Ozil (Arsenal)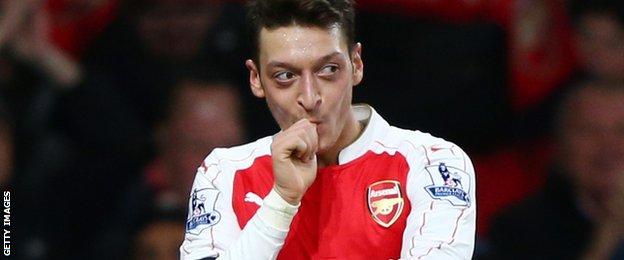 I am taking the view that Arsenal's performance against Southampton was an aberration, and one we are unlikely to see again this season if they are serious about winning the title. However, their performance against Bournemouth was more like it and so was Mesut Ozil. The German was spreading passes about the pitch with consummate ease but it was his goal that oozed class.
With Santi Cazorla and Alexis Sanchez out through injury, Arsenal need to wrap Ozil in cotton wool. If they lose him as well, they can kiss goodbye to their title challenge.
Midfielder - Bojan Krkic (Stoke)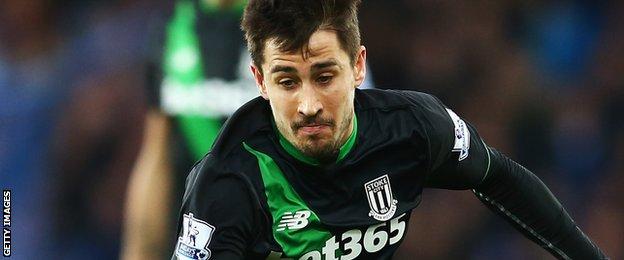 Bojan is proving to be a massive hit among Stoke fans and you can understand why. He sent Manchester United back up the M6 with a flea in their ear after the Potters' 2-0 win on Boxing Day and left Louis van Gaal looking more miserable that ever.
However, if you thought that performance was good, the Spaniard was even better against Everton in a game that was simply breathtaking. He simply chewed the Toffees up at Goodison Park and seemed to enjoy every minute of it.
Forward - Marko Arnautovic (Stoke)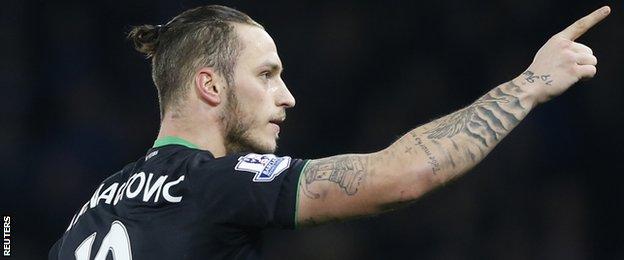 Now this is a player at the top of his game at the moment. He scored in Stoke's 2-0 victory over Manchester United and then put Everton to the sword two days later.
It was Toffees defender John Stones' controversial tackle on Arnautovic that led to referee Mark Clattenburg pointing to the penalty spot and Roberto Martinez's condemnation of his decision. You would think Martinez would be better served telling Stones to stay on his feet and not to give the referee a decision to make at such a crucial time in the match. Arnautovic still had a lot to do to score from that position - all Stones did was provide him with a better option. He took it.
Forward - Romelu Lukaku (Everton)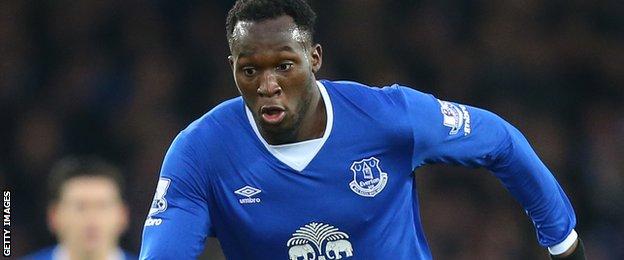 I watched this player speak so eloquently on Football Focus recently that I have taken an even a greater interest in the young man. In the interview, he went to great lengths to explain how much he had learned at Everton and the impact it was having on his performances this season. Well, he demonstrated that in abundance during Everton's 1-0 victory over Newcastle, where he led the line brilliantly and again against Stoke with two superbly taken goals.
It was a great pity that a team had to lose after such a classic encounter. However, Everton boss Martinez needs to be careful how he handles this striker. Champions League football is the next stage of Lukaku's development and if he is not playing it with Everton next season then who?