West Bromwich Albion: Tony Pulis forced to 'pick up the crumbs'
Last updated on .From the section Football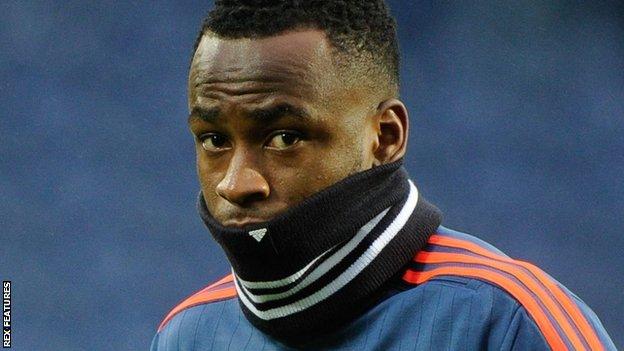 West Bromwich Albion head coach Tony Pulis says the Baggies may be forced to wait to 'pick up the crumbs' in the January transfer window.
"If we move people out, I'm hoping we get a little bit of money to reinvest, because we need to," Pulis told BBC WM.
"But we have to move people out before we can move people in."
Let the New Year sales commence . . .
The January transfer window opens for business on Saturday, 2 January.
He added: "The chairman (Jeremy Peace) showed in the last window that, unless a deal is right, he won't do it.
"We're not in a position where we can spend millions blowing everyone out of the water, where we can go out and offer people £100,000 a week.
"We're sat on the top table but we feed off the crumbs. You have to understand that. You have to wait for those crumbs to drop off the table and that hopefully you're in the right place at the right time to pick them up. And that doesn't happen at the start of a meal. That usually happens at the end of the meal."
Pulis expecting big business elsewhere
Pulis might be reconciled to knowing that Albion's transfer activity may depend on the big clubs spending money - but he is at least confident that they will do just that.
"I have a feeling that maybe the top four or five clubs will spend during this window to make and themselves stronger," he said. "They'll have to.
"You might get a situation in the second half of the season where the results may not be as indifferent for the top sides as they have been in the first half."
Tony Pulis was talking to BBC WM's Richard Wilford.