MK Dons: Karl Robinson says transfer window can be 'cop out'
Last updated on .From the section Football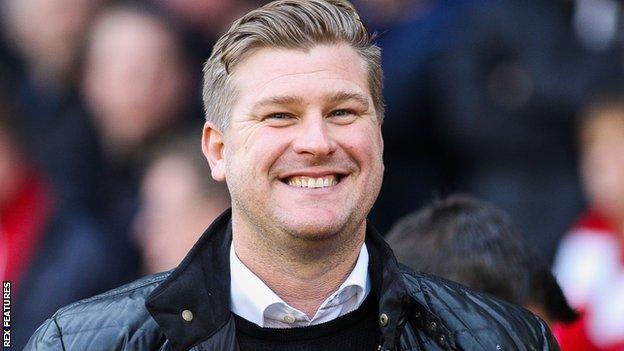 The January transfer window can be used as a "cop out" by managers, according to MK Dons boss Karl Robinson.
Two loanees have left the Dons while Cristian Benavente has been released.
"The window is a bit of a cop out, in some ways. If you have a problem, coach it, deal with it," he said.
"What I'm doing is clearing the decks and bringing in players but will be coaching more than ever. I think sometimes people don't want to coach, they just want to spent money."
The 35-year-old continued to BBC Three Counties Radio: "I'd like to think that if I had money to spend I would spend every penny I had in the summer and build my team for the year.
"If you get injuries you have to loan here or there, or things don't work for whatever reason, social, professional reasons, so you have to have that freedom to manoeuvre.
"There's so many elements to success in windows. I just think we have to just coach, work harder and bring in the right type of player."
Robinson added he was looking to potentially offload a number of players, including midfielder Mark Randall, who has not played this season.
"I've had discussions with Mark Randall," he said. "I think it's better for him to leave and needs to go and play. He's a talent and someone who I think the world of as a person."
Jennings 'needs to sort himself out'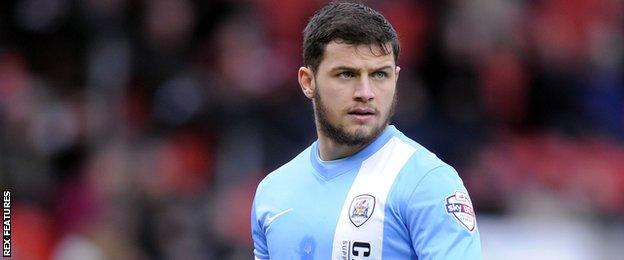 Former Bayern Munich and Barnsley winger Dale Jennings joined the Dons in the summer, but has only made two appearances all season.
In December, Robinson said the 23-year-old was "carrying a bit of extra weight".
"I think what I have realised is that taking risks in League One, I can make them work, but there's very little movement for error in the Championship," said Robinson.
"I've said everything I've got to say about Dale. Dale is a top player who needs to sort himself out.
"I think I've helped him as much as I possibly can. We need to sit down, have a discussion, it's got to be right for the club, myself and the player and we'll see where that takes us."