Manchester City sign Australian midfielder Anthony Caceres
Last updated on .From the section Man City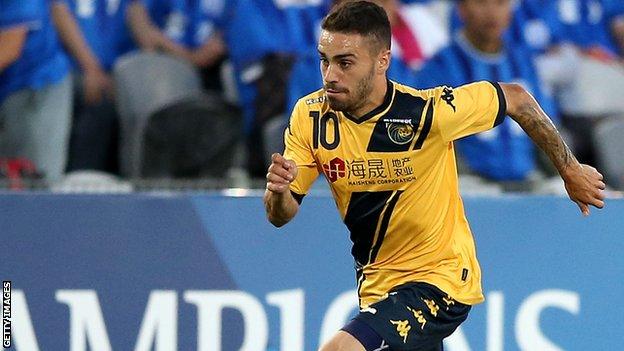 Manchester City have signed Anthony Caceres from Australian A-League side Central Coast Mariners for an undisclosed fee.
The 23-year-old central midfielder joined the Mariners in 2012, scoring three goals in 62 appearances.
Mariners head coach Tony Walmsley said: "When I brought Caceres to the Mariners his potential was obvious. The move demonstrates how far he has progressed.
"We need to celebrate when players are sold to bigger clubs."
The Australian becomes City's first signing of the January transfer window.
For all the latest transfers check out our transfer deals page and for all the manager ins and outs, see the our list of current bosses.