Darren Pratley: Bolton survival would be 'as good as promotion'
Last updated on .From the section Football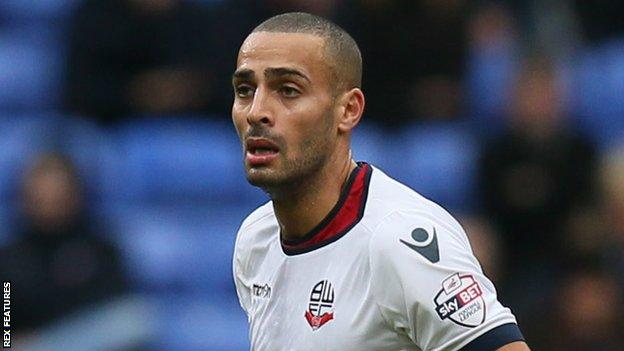 Bolton Wanderers captain Darren Pratley says avoiding relegation from the Championship this season would be as good as achieving promotion.
The financially-troubled Trotters lie seven points adrift of safety at the bottom of the table.
"If we get out of it in my eyes, it could be a miracle," 30-year-old Pratley told BBC Radio Manchester.
"Everything that's gone on, on and off the pitch, has been a soap opera at the club to be honest."
The club are £172.9m in debt, under a transfer embargo for breaching Financial Fair Play rules and still facing the threat of a winding-up order, with their High Court hearing adjourned until next month.
However, midfielder Pratley said the team should not use off-field uncertainty as an excuse and work to prove media critics wrong.
"If we can get out of it then for me it would be as good as getting promoted I believe, so I don't think we're going to hide behind it," he added.
"You want to prove everyone wrong. The club's had a negative year on and off the pitch so if anything you want to get out of it.
"What you want as players and staff is to shove two fingers up at the people who are writing the reports. If we get out of it, we will be happy because we've got one over you."