Cardiff City make final debt payment to Sam Hammam's Langston
Last updated on .From the section Football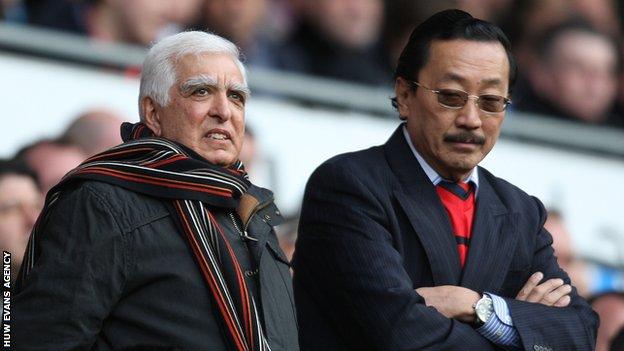 Cardiff City have made the final payment of their long-standing debt with creditor Langston.
The undisclosed payment, believed to be £5m, was part of a deal worked out before a hearing at the Royal Courts of Justice almost a month ago.
Cardiff wanted to clarify the identity of Langston, now confirmed as a company owned by ex-Cardiff owner Sam Hammam.
A further payment, believed to be under £2m, will be made to Hammam if Cardiff are promoted to the Premier League.
Chris Nott, a senior partner at Capital Law, who represented Cardiff in the negotiations said: "The whole issue is done and dusted and swept into the bin.
"The club are delighted, it's a really good deal. It brings finality under something that has been a worry for everybody for a long time."
Langston identity
Former owner Sam Hammam has previously said current backer Vincent Tan and the club were being sued over nearly £6m owed to creditors Langston.
The BBC understands that Hammam - who owned the club from 2000 to 2006 - remains as life president but his representative Michael Filiou will leave the Cardiff board once the initial payment is made.
"Cardiff are happy to accept that Langston is Sam Hammam and that was really the core issue behind all of this," Nott said.
"The club dealt with Langston on the basis it was Mr Hammam and then all of a sudden that became uncertain and that's what started this trouble.
"When in the proceedings we got an admission that he was Langston, we were able to begin the process of agreeing a settlement."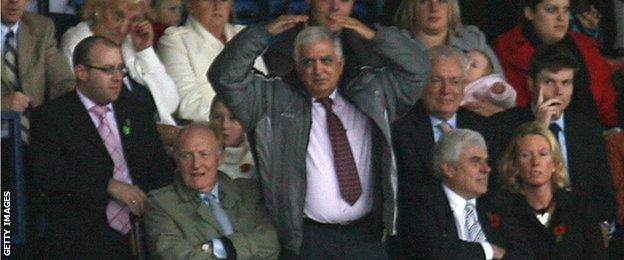 Why did Cardiff hold back payment?
In 2013 Cardiff and Langston announced "an amicable resolution" to the longstanding debt issue.
Before Hammam's confirmation of the litigation on Monday, Cardiff chairman Mehmet Dalman explained why they held back the payment.
"It is bad governance not knowing who is the owner of a debt we are trying to honour," he said.
"Right now I want to know who it is."
The original debt of £24m was in the form of loan notes issued by The Langston Corporation when Hammam was at the helm of the club.
The debt was still in place when Tan took over the club in 2010.
Analysis - BBC Wales Football Correspondent Rob Phillips
"Cardiff City will be delighted to finally put an end to the Langston saga, which has hung over them for so long.
"They will also feel vindicated. They always insisted their quest was to discover just who was behind Langston."