'Leicester: You've made our teams look like a bunch of amateurs'
Last updated on .From the section Football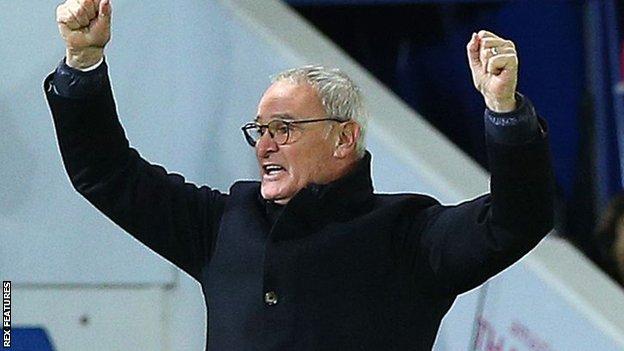 BBC Radio 2 presenter Jeremy Vine has been a Chelsea season ticket holder for 20 years.
Can you take a moment to spare a thought for me, a beleaguered Chelsea supporter? I just saw my team fail to score against Watford. Let's put that in context: we are Premier League champions, and we cannot find the net at Watford. We don't even know where the net is. Eden Hazard ought to be wired up to a sat-nav.
So it has finally dawned on me. Chelsea are not going to be champions any more, maybe not for many years. I can now admit something I have been in total denial about. For the sake of my children I will keep pretending to believe - keep turning up at games and shout for Chelsea. But our campaign is over.
So at some point the question has to be answered. If Chelsea can't win the league, who do I want the crown to go to?
Today I tweeted a picture from my account, saying I want Leicester to win the league.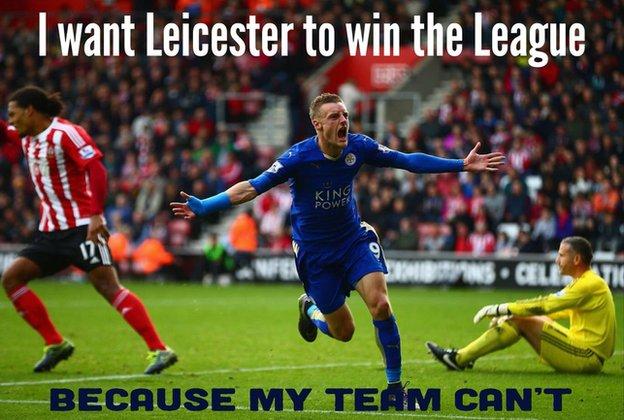 And naturally I got abuse from the kind of people who lose their T-shirt as soon as they see a pint of real ale. "Plastic fan," replied someone with too much time on his hands, "u should only care about your team."
This is my reply: I do. But I want Leicester to win the Premier League because my team can't.
This week you took Liverpool apart. Your pair of Jamie Vardy and Riyad Mahrez have 31 league goals between them, more than all the Reds combined. You are performing the kind of high-wire act not seen since the French daredevil Philippe Petit strung a cable between the Twin Towers and crossed it without a harness.
Every week we expect you to fall; to go down 7-0 like Gary Neville's Valencia just did. But every week you stay on that cable.
When you played us in December I totted up the total cost of your players. I made the total bill £23m. Chelsea's, by contrast, was £215m. I was so embarrassed I hid my jottings in a coat pocket. You then beat us 2-1, adding injury to insult and meaning your scoreline was 19 times times cheaper than ours on a pounds-per-goal basis.
I tuned into 5 live's 606 show that week and heard a Leicester dad called Lee weep on the line with Robbie Savage, who used to play in midfield for your team. The man cried as he described his beloved LCFC going from last to first in the league in just 12 months. "I'm welling up," he told Robbie. "This season is just unbelievable, pal."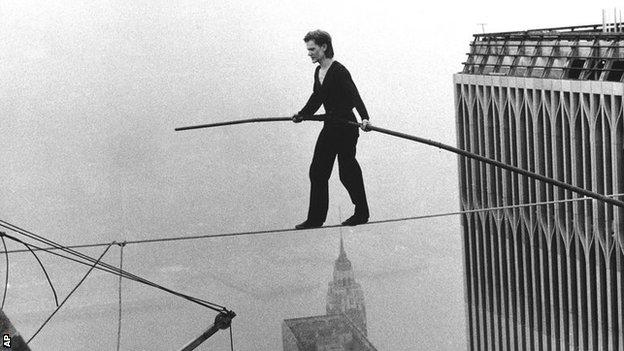 His son, he explained, grew up with all his friends supporting teams like Manchester United, Arsenal and...Chelsea. He told his boy to hang in there with Leicester because one day things would turn. When the Foxes finally reached the summit of the Premier League, Lee said, "My son looked me in the eye and said: 'Dad, dad, amazing, absolutely amazing'."
Lee then told Robbie: "You can't tell me we haven't got a chance of winning the league."
The broadcaster replied: "Lee, how can I tell you that you can't win the league after that?" I seem to remember the man crying as he said goodbye.
So I am going to go even further than Robbie. Leicester fan, your team can win the league. You deserve to win it. You will win it. And you will win it because I, and many thousands of others, are secretly willing you to, because it's the closest thing to Roy of the Rovers we've ever seen. You've made the teams we support look like a bunch of bungling amateurs, and, despite my pain, I love you for it.
Yours sincerely
Have you added the new

Top Story alerts in the BBC Sport app?

Simply head to the menu in the app - and don't forget you can also add score alerts for the Six Nations, your football team and more.