Leicester City to win Premier League: says world
Last updated on .From the section Football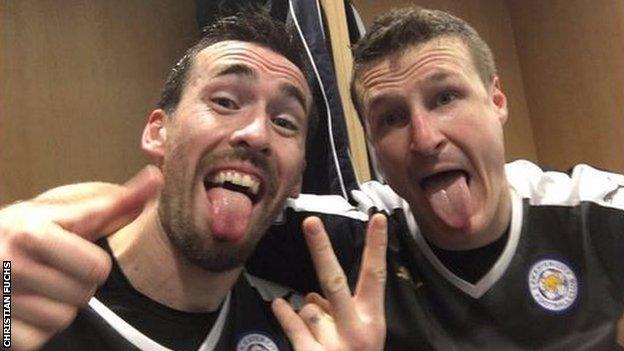 Etihad Stadium, 6 February 2016.
Will this date become the "I was there moment" of the season?
Was this the day that people finally started to believe that Leicester can actually win the Premier League title?
It all started with Riyad Mahrez winning a free-kick on the edge of Manchester City's area and then...
0-1 Huth 12:48 GMT
German defender Robert Huth flicks in Mahrez's free-kick during the third minute to give Leicester the lead, and his Wikipedia page gets a cheeky edit...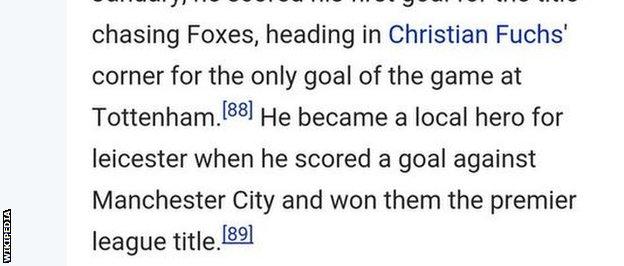 One Twitter user decides a religious conversion might be in order if Leicester can achieve the unthinkable. Leicester's Thai owners regularly bring Buddhist monks over to bless the players.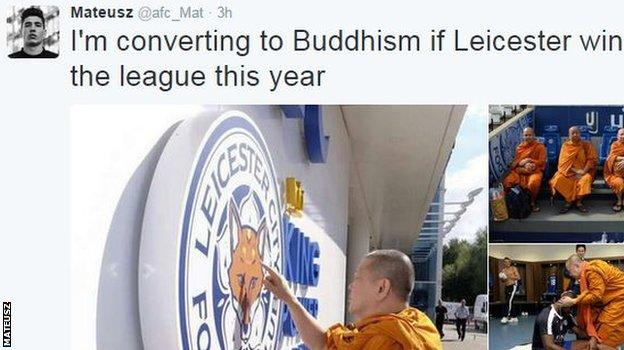 While another points out that Australian Mark Schwarzer could create his own piece of history. The goalkeeper did not play a single match for Chelsea as they won the title last season and is yet to play for Leicester this season.

0-2 - Mahrez 13:48 GMT
After half-time Mahrez turns Martin Demichelis inside out before doubling Leicester's lead on 48 minutes, and the plaudits pour in for the Algerian.


Some quickly pointed out that you could buy 122 Mahrez's for the cost of one Raheem Sterling.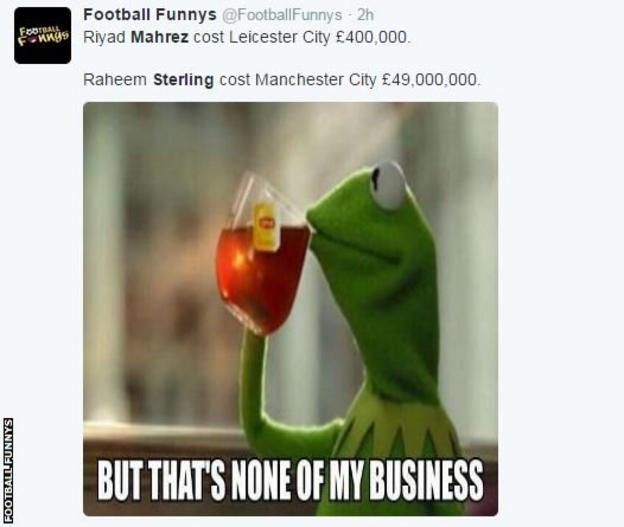 0-3 - Huth 14:00 GMT
It's 60 minutes inside the Etihad Stadium when Huth gets his second of the game with a header.


That goal sees Leicester become the top trending topic worldwide with over 500,000 tweets sent after kick-off about the Foxes.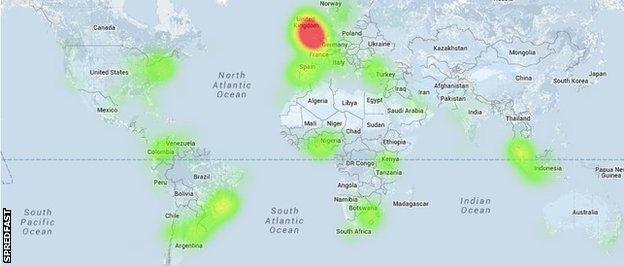 Full time: Manchester City 1-3 Leicester City
The whistle blows at Etihad Stadium and Leicester open a six-point gap at the top of the Premier League, a lead Tottenham would later reduce to five points with a 1-0 win against Watford.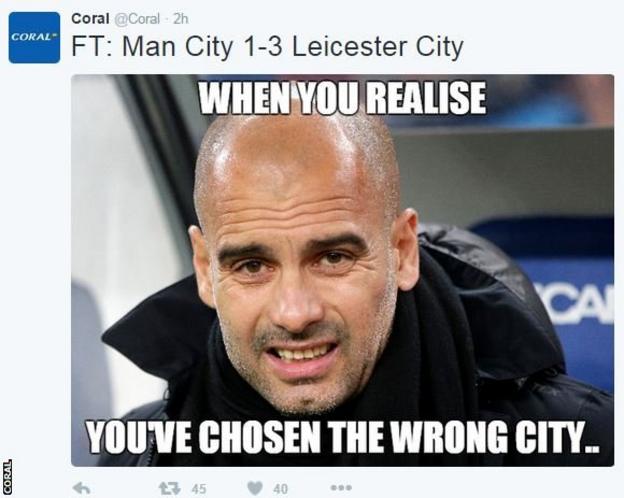 Suddenly everyone started to believe that this could be Leicester's year and bookmakers made them the favourites at 7/4.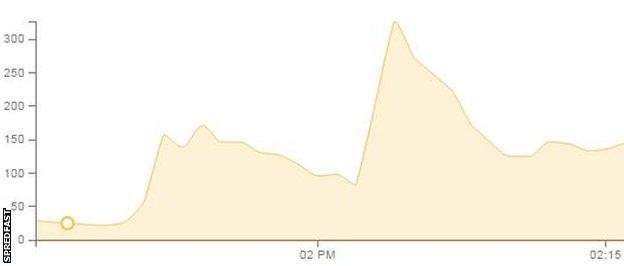 But wait a minute this is Leicester, a team that just a year ago were bottom of the league. Is this actually going to happen? Only 13 games to go and then we will know for sure.